We apologise for our first major unscheduled downtime in the last 2 years. We have taken pride in our attempt to provide 24/7 availability, and continue to invest heavily in redundant equipment in order to ensure our customers receive the best possible service.
This morning, at approximately 9:30am UK time, our alarms went when our web services became unresponsive. Our engineers investigated to ensure that Majestic Systems were operational. The problem was very quickly found to be outside our systems, and contact was made with third parties immediately.
Naturally we have backup plans in the case of an outage such as this. In this instance we have to hold our hands up and apologise for a delay on our part. Our two phase disaster recovery plan places initial emphasis on recovering the API at enterprise.majesticseo.com, used by platinum account holders and resellers, before moving onto facilitating access to the website for wider use. Basing our decisions on initial estimates of time to service resumption, we delayed in starting the full recovery procedure. This was an error on our part which will not be repeated. Service was restored whilst our engineers worked on the disaster recovery systems.
Majestic SEO remains proud of the quality of its service offering. Despite this outage, we believe our uptime is one of the best in the backlinks provision industry. Rest assured, this experience will be investigated, and steps will be taken to ensure we are better able to respond more quickly should this happen in future.
*We will update this post when we have a full report on the outage.*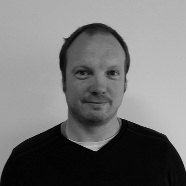 Latest posts by Steve Pitchford
(see all)