Majestic SEO invite comments on an enhanced look and feel for the website. We've had this sitting on the launch pad for a little while now, as we didn't want to risk diluting the impact of the Flow Metrics launch by simultaneously updating the user interface.
We believe regular users of Majestic SEO recognise that our primary focus is on the quality of our data-streams, and as such, have taken a slightly more laid back attitude about our website. Whilst this balance remains our core focus in the short term, we take a "must do better" approach to software development, and decided to have another go at increasing the consistency of our web site, with the aim of building a platform for future developments.
We started with the homepage. Unusually, it is one of the secondary pages on our site, since many external sites deep link into site explorer. This may explain why we have not treated our homepage with the same level of attention found on many other sites. This new look takes a couple of steps back to our 2011 look, re-emphasises the site explorer call to action, and attempts to more clearly explain our product offering than the current implementation.
A knock on effect of the homepage was a revisit to some earlier design decisions. The use of orange has been reduced, and classic "black on white" type has replaced the shaded areas which caused concern in one or two quarters. We hope this improves the general legibility of the website.
The new look is now available to try on http://beta.majesticseo.com , please take a look and let us know if you feel it is an improvement.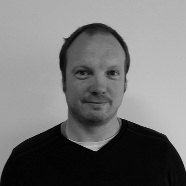 Steve has a been in tech since the late 90's, learning the ropes with a UK e-retailer through much of the first dotcom boom after developing a passion for the web during his BSc in Computer Science.
Steve has been engaged with the Birmingham tech scene for years, co-organising the grassroots open-source conference YAPC:: Europe 2008, and founding the West Midlands Java User Group in 2014.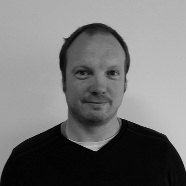 Latest posts by Steve Pitchford (see all)