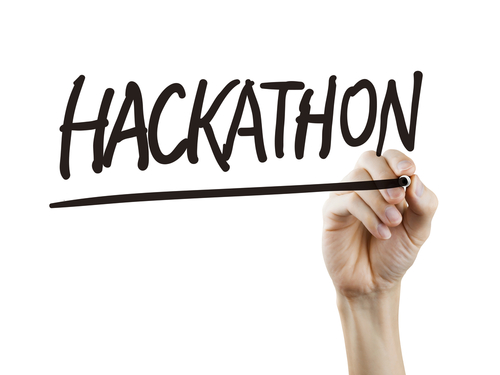 Majestic were delighted to be invited to sponsor Birmingham hackathon, #Hackference, which ran from Friday the 2nd to Sunday 4th October.
Hackference is an innovative blend of a developer conference, running on the Friday, and a hackathon which runs over the weekend. It's building a reputation as one of the best hackathons in the UK, and as a lucky judge we got to see some truly amazing hacks– including a phone powered coffee maker, a plugin to turn project management tool ( Trello) into an audio sequencer, and a truly innovative coin operated interface to Just Giving.
Skills were on display by the bucket load – Twilio developer advocate, Rob Spectre suggesting what Majestic has known for some time – the local Talent is world class:

Prizes
Whilst a lot of the joy of a hackathon is in the hacking and showing, a hackathon wouldn't be a hackathon without a few cool prizes.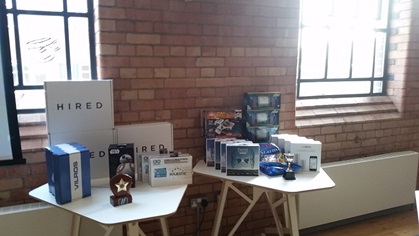 The Majestic sponsor prize consisted of open source electronics platform, Arduino starter kits – here accompanying the prizes from the other sponsors.
Our prize winners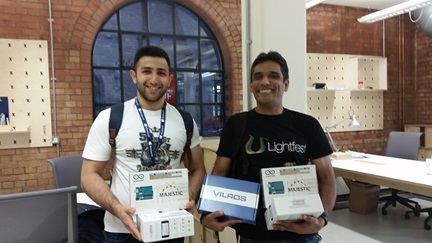 Aman Soni and Hassan Qulqass  won a scoop of sponsor prizes with their Majestic powered, "Degrees of Influence".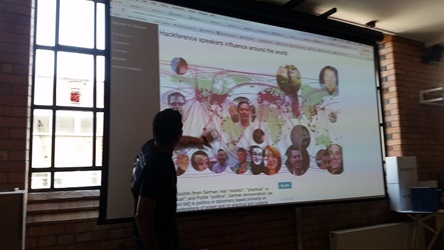 We spoke with Aman and Hassan to get their input on the hackathon and working with the Majestic API:
Q: Hassan, Aman, congratulations on winning so many prizes – can you outline, for our readers, what your hack was, and how you came up with the idea?
A: Firstly, thank you for your great support on the weekend. Hackference started with Rob Spectre speaking on how developers have the superpower of reach. As researchers at Aston University, we thought that we would look to verify how true those claims were and use the available data to estimate the reach of the speakers at the event. The hack gave us an opportunity to play with the Majestic API, something that we've both been wanting to do, but haven't had as good an opportunity to do.
Your API provided a number of options for us to get the referencing sources and geographic locations. That made it really easy for us to work on the visualisation instead of trying to integrate into other tools to get that information.  And a good visualisation goes a long way to creating an appealing demo.
Q: How did you find the Majestic API – which commands did you use to drive your hack?
A: We used the getRefDomains, getRefDomainInfo and getTopics commands from the API. With more time, and possibly as work at another hackathon, we would look to create a useful metric for ranking influence and reach based on the AlexaRank and TrustFlow fields. We had under an hour to get the leaderboard going before the demo and this is definitely an interesting area to build on.
Q: I'm assuming this isn't your first hackathon – which other Hackathons have you been to?
A: We've both attended Hackference previously, StudentHack, WarwickTech Hack and several smaller organisational internal hackathons or groups within the Midlands area.
Q: Were there any other hacks at #hackference that really impressed you:
A: We both thought that the overall level of the hackathons were really high, most especially the IOT coffee machine and the Arduino donation box using the JustGiving APIs.
Thanks, and Congratulations again!
And Microsoft?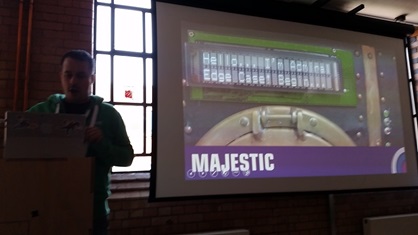 Lastly – a big shout out has to go out to Martin Beeby – a Microsoft Technical Evangelist. Martin Demonstrated a phenomenal work-rate, helping developers, operating the "Edge Case", and on top of which. Martin also managed to find time to rise to the organisers challenge for a cross-sponsor microhack. Martins hack included embedding a call to the Majestic-API in the Microsoft Edge browser testing "console" to act as a smut filter! It's fair to say Microsoft has had a bit of a rough time to date in the open-source orientated developer community – and it's great to see someone passionate about what they do putting a human face on the business.
Thanks
We have to thank the organisers of hackference, Mike Elsmore, Curtis Harding and Jake Price for organising such fantastic event – well done guys!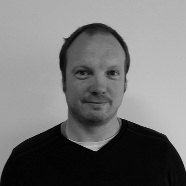 Latest posts by Steve Pitchford
(see all)