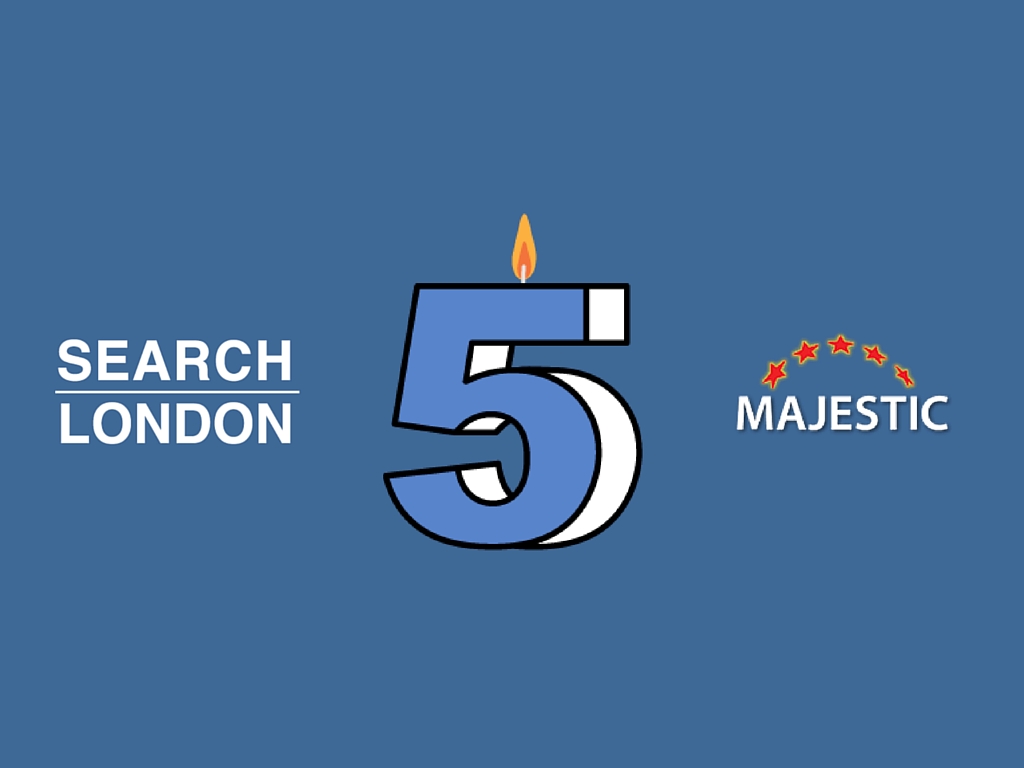 This January, Search London will celebrate its 5th birthday! The birthday celebrations will take place at The Club House, All Stars Lane in Holborn on Tuesday the 19th of January 2016 and we are delighted to be celebrating with the team, and sponsoring the party.
Search London was taken over by Jo Turnbull in 2010 and has grown from strength to strength. The group brings professionals from the SEO, Social and PPC industries together, and in the space of 5 years, has remarkably grown from 200 to just under 1600 members.
The party will certainly be a night to remember, SEO experts such as our own Dixon Jones will be speaking on the night and there's also another incentive… There will be cake! You can buy tickets for the party here; we hope to see you there.

Latest posts by David Kenning
(see all)