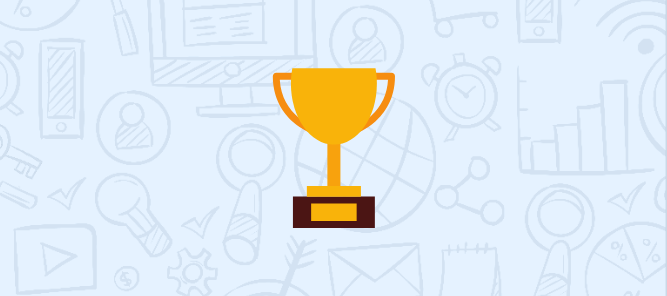 We are delighted to announce that we have achieved the Princess Royal Training Awards standard. We have worked in a partnership with Aston University to develop a placement year for gifted students and we are thrilled that these efforts have been acknowledged by such a prestigious organisation. Our Operations Director Steve Pitchford talks with Ken McGaffin to explain how we've won this award.
Transcript of Interview with Ken McGaffin and Steve Pitchford
Ken: Okay, Steve. This is really exciting, another award for Majestic. Can you tell us a little bit about this one?
Steve: So it's a fantastic award for the company, for everybody that's been involved the scheme over a few years, and it's the Princess Royal Training Award, which is administered by the City & Guilds, and it's awarded to a very select number of companies every year that display excellence and a unique commitment to training and staff development.
Ken: Okay. So what was the award specifically for? What was it that Majestic did or implemented?
Steve: So what we've managed to do is to build a training year that gives students the ability to not just work with professionals, but to increase their own skills and build, really, on the shoulders of giants, of all this learning they've done at university, and find how to apply it in a number of different scenarios in the workplace, far broader than they would find at many larger employers. And that's become very, very attractive for the local student body and population.
Ken: So what you're doing is you're taking, if you like, fresh students, straight out of university, and you're putting them into quite a challenging work situation.
Steve: Yeah. And it's a supported environment, but it is undoubtedly a challenging environment. And it's not just straight out of university. It's from within university. We're taking them out, and then they go back to finish their course. So they're not even graduates. We're talking pre-graduate level of students exposed to the interesting pressures and dynamic of a small business.
Ken: Now, sometimes people think university placements, you send them out, then they look over somebody's shoulder and shadow them. What you seem to be talking about is something very different.
Steve: It is different. We had to do an awful lot of preparation to get this set up. In term of our resources, we had to realign all of the way that we worked, the way that our tooling and our equipment and our processes worked, just in order to accommodate new, fresher minds working in a variety of instances.
Ken: So what would a first day or a first week for one of the people be?
Steve: By the end of the first week, they'll have explored some of our technology. They'll have done some co-working with some of their peers, some other people. They'd have started working with their mentor, and really starting to get a good feel for the culture of the company.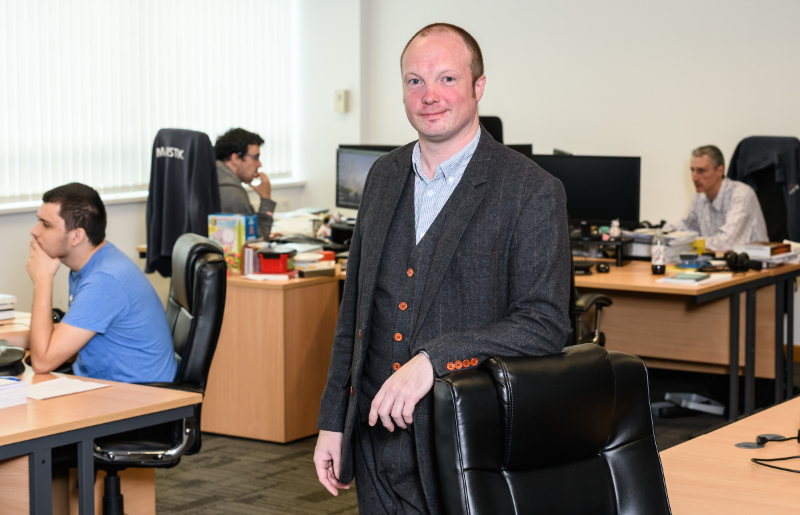 Ken: And will they be doing any programming?
Steve: They do some programming. There's a steep learning curve of familiarization with industrial technology stats, which is very different to what they've done at university. So one of the things that we've been very, very careful to do is to make sure that our onboarding, to some extent, reaches into their university course before they start, but also then proceeds in so that once the environment is challenging the level of difficulty is pitched at one by most people. It's a setup to succeed.
Ken: Right. So it is a challenging thing they're coming into. They're going to be pushed. The students, do they value that?
Steve: It really goes to the core of the offering. We've established a very good long-term relationship with the university and the student body. Our engagement isn't just around recruitment time. Within weeks of them starting at university, years before they may come to work for us, helping with lessons, lectures, sponsoring student activities. So we become a familiar face. And because we're a familiar face and because we've got a reputation that's quite amiable locally, we don't actually have to sell the program. Instead, we dissuade people from doing it. We talk about the level of difficulty, the level of challenge. And what we've found is that the students that are the most driven, the ones that really want to achieve, see the challenge, the difficulty as not a sense of hassle, but instead a potential achievement and something that can drive and propel their career faster, far quicker than they could do elsewhere.
Ken: Okay. So the benefit you get from this scheme is that you get talented and motivated programmers, and put you then…introduce them into the Majestic system. Is that right? And they're working on real projects.
Steve: So it's a complex set of benefits. Some of it strategic. So when we set this program up, we recognized that the short-term payoffs weren't gonna happen, that this would be a cost for the business for the first at least four or five months of each individual placement. But even over the course of one single placement year, we aim to make money out of the student. So we're quite open about that. We will tell them as part of their marketing, our outreach, that, "We will make money out of you," and that is a good thing because that means you're doing commercial work and you're actually experiencing the life of a commercial programmer.
It's a real environment. It also gives us a stream of potential recruits for gradate activity. Which, again, they will then go back for another year. And then a year on, potentially, where it's right for the business, and it's a very difficult balancing point in terms of making sure, for a small business, we have the right balance of experience.
Ken: Can you give me an example of one of the things one of the students did while they were here that made you guys say, "Well, that's not bad?"
Steve: What we do is we try to find something that's not too near the top because we don't wanna put our students on the critical path too soon. We don't want to subject them… What we want to do is subject them to the dynamic of the working environment without the pressures of the working environment. So we choose something that's important, that's been asked for by real customers, and we assign them not just as a programmer, but instead as a project lead to reach out across the business, quite often, write some of their own marketing material, and to lead on the entire project from the customer suggestion all the way to the launch, deployment, and even helping us with the marketing afterwards. And that's been done successively year after year after year, and really gives people a sense of pride and ownership in not just the product, but also the whole company.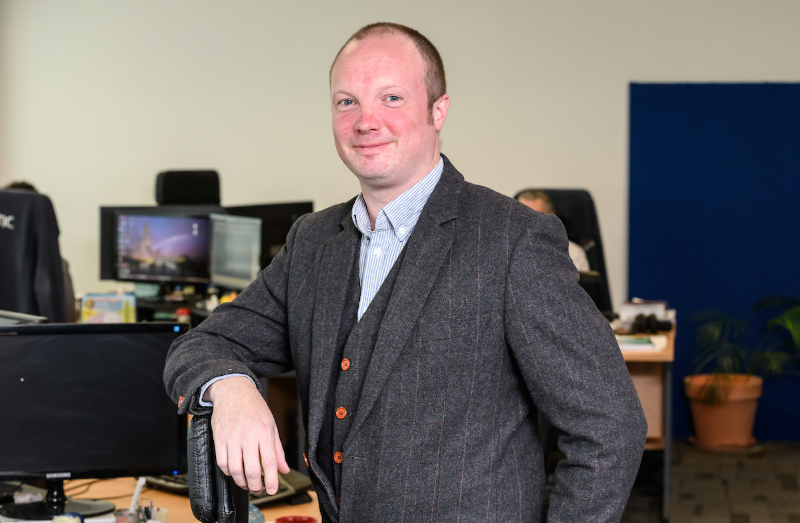 Ken: Well, that's brilliant because they're actually doing something and then it's there as part of the two, part of the software of the company. So they really have added value in that sense.
Steve: And also, it's a real product. It's not a pretend…it's not something that's been thought-up.
Ken: It's not an exercise.
Steve: Exactly. It's a real-world thing off of our real-world product backup that, if they didn't do it, sooner or later, one of our full-time, permanent members of the development team would pick that up and would do it themselves. There's no pretend here.
Ken: So that's a real good resource. Okay. Now, what about recruitment? Do you recruit the people that have been through the course?
Steve: So one of the things that we're quite proud of advertising is that we don't advertise any guaranteed recruitment as a result of the course. We believe that the year in industry at Majestic should stand on its own two feet as just that, a year in industry. That said, like many other businesses, we do, from time to time, need to recruit staff. And what we've found is that by taking an honest approach to this year and being up-front about the nature of a lack of guarantee of a position, we're able to launch a lot of people into good careers elsewhere. But also, when we do need to recruit, we have a natural stream of talented, familiar applicants that we can draw from.
Ken: Okay. So that really stimulates your recruitment drive as well because if you've got students who are talking to their mates and otherwise and saying, "Gosh, there's this job coming up," well, that's great. It spreads the word. But you also have then experience of sometimes really talented programmers that you know and know you, and therefore know the challenges that fit.
Steve: And what you find is that talented programmers like to hang out with other talented programmers. And what you then do is you're really just playing a part of a much wider network of learning development and achievement, which we're just one part of a component within a much wider mesh of the local talent community.

Latest posts by David Kenning
(see all)