As part of our long standing friendship with Aston University and its student body, Majestic were honoured to sponsor the Computer Science Society's first official Hackathon, AstonHack (in association with MLH).
Talented designer Lesley Imgart created some wonderful illustrations of the hackathon – including this one showcasing some of the sponsors:
for #astonhack @MLHacks pic.twitter.com/dWcK8SpWYm

— Lesley Imgart (@imgart) November 7, 2015
We were awstruck by the talent on show, and humbled to be a part of such a great event. AstonHack was great, not only for the variety of "hacks" ( showcased here on devpost ), but also for the quality – with several feeling very close to a finished product. We had four parrot drones to give away to the best hack using the Majestic API, which may have been part of the motivation behind the widespread adoption of our API.
Despite being introduced as an API to a map of the web, Majestic found it's way into a variety of hacks. BCU team Openteach produced a tool to link volunteer experts with communities and events, using the Majestic Topical Trust Flow to analyse volunteer social media profiles to illustrate interests. Openteach were rewarded with "best AWS hack" for their efforts.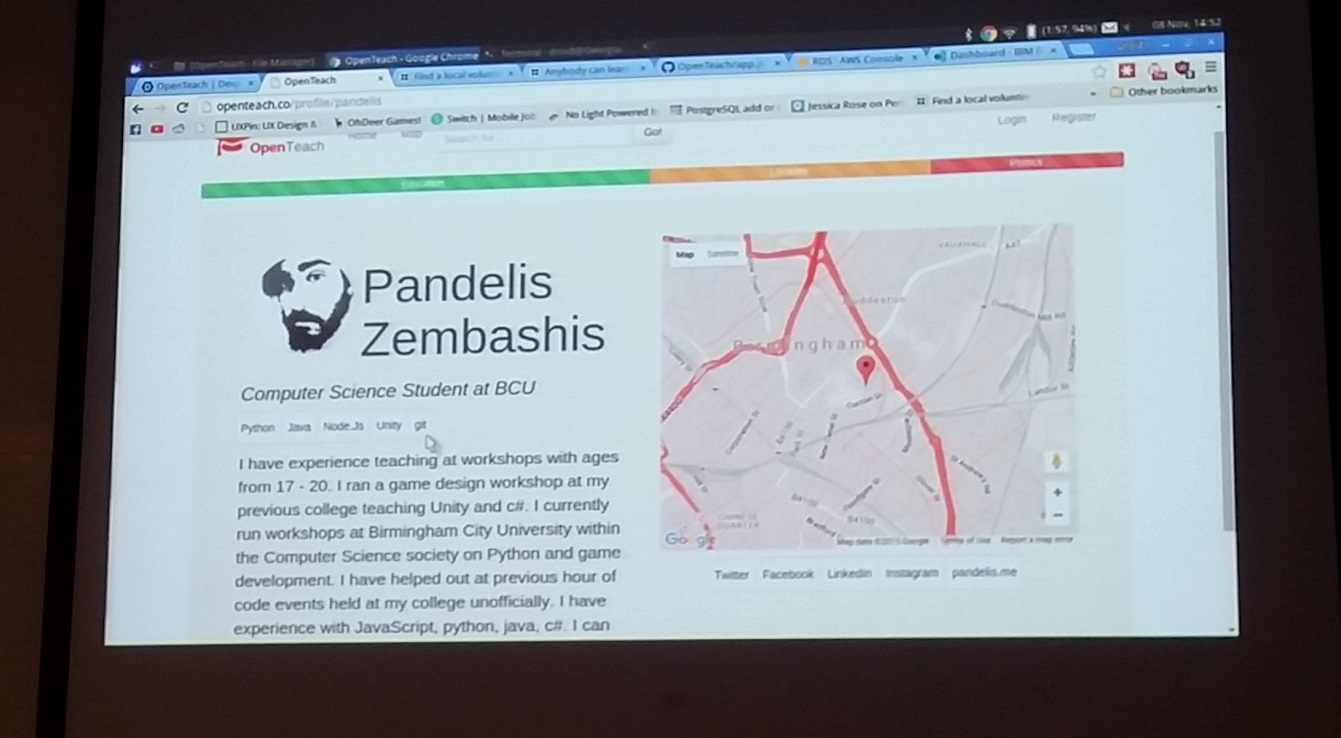 Another BCU team produced "Game Your Data" – an imaginative unity of the classic invaders from space games and Majestic Data – using a retro classic to illustrate the various metrics provided by the Majestic API. "Game Your Data" impressed the judges, and was awarded one of the three #AstonHack prizes.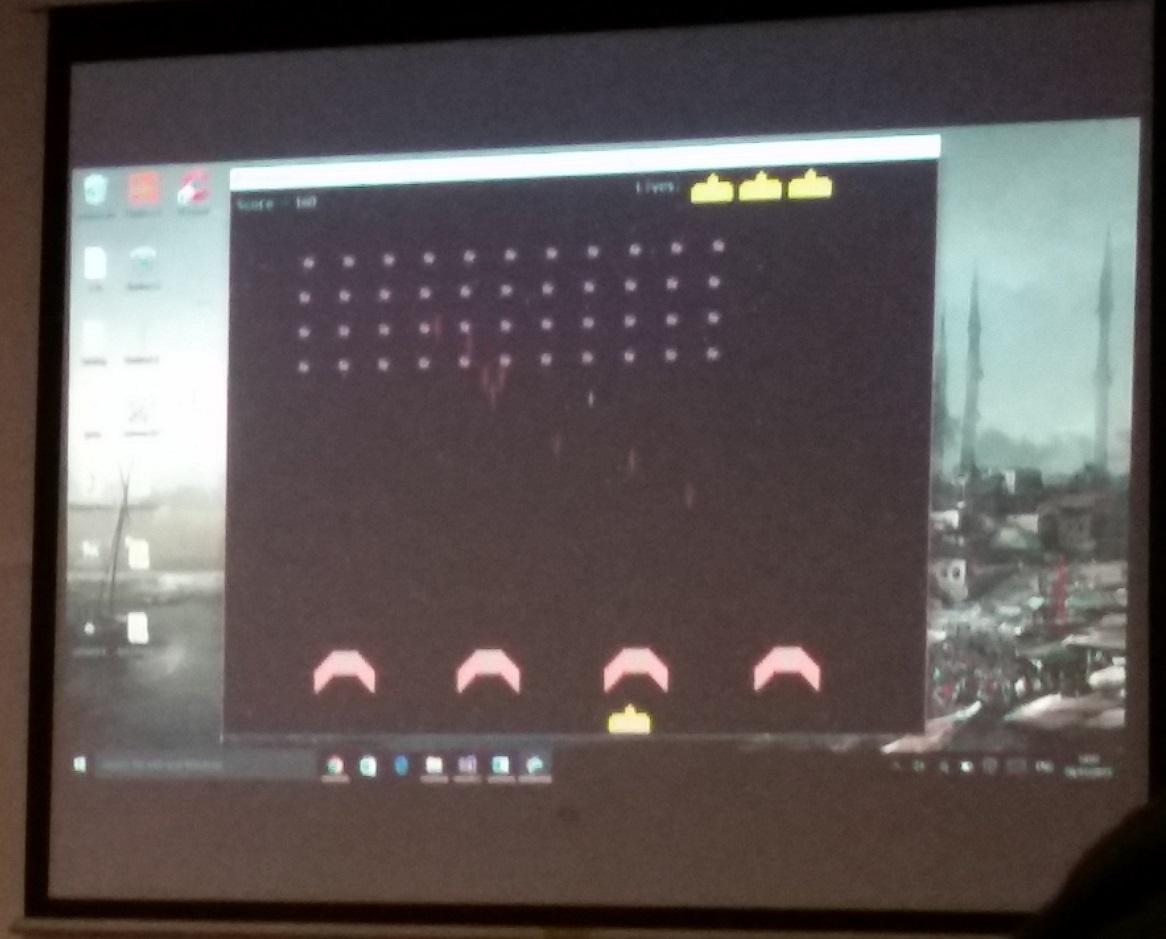 Continuing on the fun theme, BrumHack organiser Jack Wearden levered the strengths of our fresh and historic indexes to create "2007 Financial Crash Administrative Takeover Simulator 2015 MMO RPG" – a multiplayer bidding game that encourages players to back companies in the last financial crash. Tom Galvin followed with "M'pointless" – a tribute and celebration of a popular TV show, using Majestic data to power an online quiz.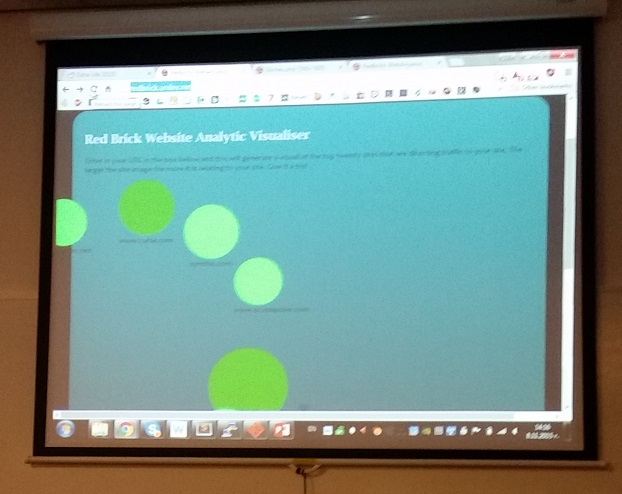 Data visualisation was a popular theme at AstonHack, with "red brick" "trending internet" "Data 2" all providing interesting interpretations of Majestic Data – "Data2" using a retro "turtle" style to display website information, Red Brick using our API to generate circles of influence which were annotated with screenshots, and "Trending Internet" creating an interesting fusion between Majestic data and Cap Gemini visualisation tools to show internet trends.
Involvement in hackathons, if done with integrity, is about more than just highlighting projects using your own API, and it's fair to say that there were a number of projects that caught our eye over the weekend.
TwEAT – a game inspired by Agar was impressive – not only for it's intresting combination of visualisation and influence based game engine, but also for the way it was developed – unusually for a hackathon, the team employed a project manager, and made healthy use of a white board to plan their product development.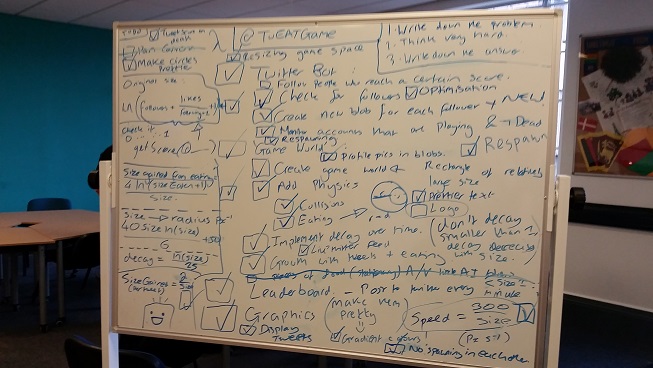 There was a rumour that the TwEAT team were keen to upgrade their API to use the Majestic API to better seed the twitter profiles at the start of the game… Watch this space…
GnomeChild 2.0… How best to describe Gnomechild? Should one opt not to download gnomechild from the Android store, it is best described as a caricature on the mobile phone PDA. A blend of dark wit and uncanny high pitched gnome voice, waiting to handle your queries.
AstonBall was a stunning interactive football game, which empowered a team of players to turntheir mobile phones into joysticks to engage in an online game hosted totally in the web browser.
There were more stunning hacks – a visualisation of warcraft won a prize for best newcomer, a proposal for a crowd of low-cost drones to map Severn Trents inherited pipes, a new email client with an embedded CLI, misconstrued – a retranslator to manipulate both image and text content, dungeon crawler – an impressive virtualisation of wikipedia data, safe drive – a utility to automatically contact parents when arriving at a destination, and many more… Judging was tough.
And finally…
A huge shout out to the hardworking organisers, who have worked hard for months to get #AstonHack off the ground. Aman, Beth, Hassan, congratulations, and thanks to you and your team of exceedingly hardworking volunteers and co-organisers for a really excellent event. We appreciate the opportunity to have been a part of it.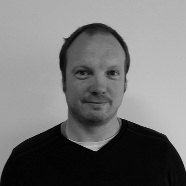 Steve has a been in tech since the late 90's, learning the ropes with a UK e-retailer through much of the first dotcom boom after developing a passion for the web during his BSc in Computer Science.
Steve has been engaged with the Birmingham tech scene for years, co-organising the grassroots open-source conference YAPC:: Europe 2008, and founding the West Midlands Java User Group in 2014.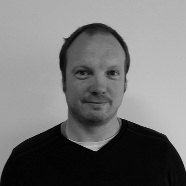 Latest posts by Steve Pitchford (see all)