As always, Majestic is very much a development led company. Our talented programmers are constantly finding new ways to use our data to create useful tools and options for you to use through the site.
Recently we have been focusing on the Backlink History tool. A great tool to use when you wish to analyse your site against your competition. You have the option to include up to 5 different domains at once; the best option would be to choose your site and those of your competitors.
The graph shows you exactly which website has been gaining the most number of links over a period of time. You can choose between 90 days or as much as the past 5 years. Different websites will be identified with different colour lines. For more detail about the Backlink History tool, please refer to our How To videos.
We have now included the option for you to download the data shown in the charts into Excel, CSV or TSV file. Simply click on the Download button and select the type of download you would like. You can download either the Referring Domains or External Backlinks.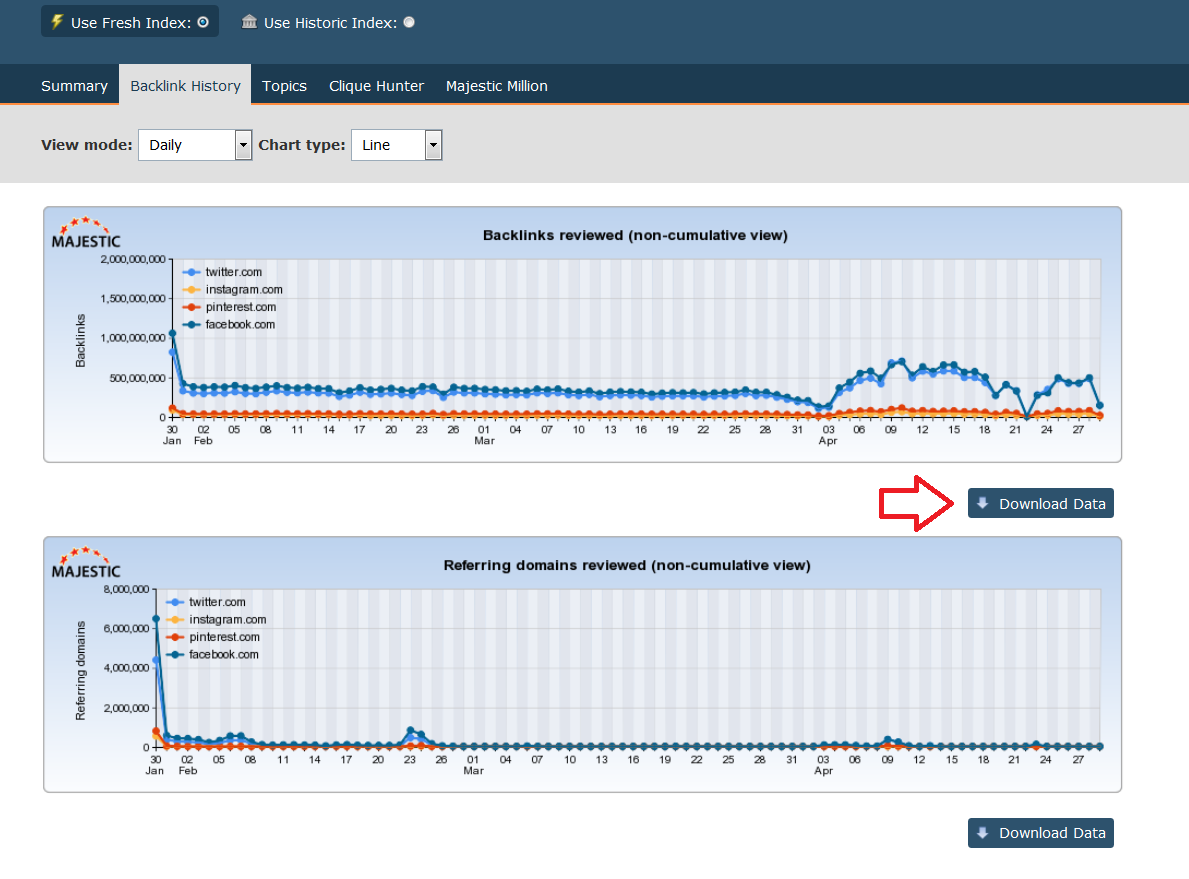 In other news..
We have made other general updates around the site specifically to the Site Explorer.
Majestic Business Pages are still going strong, make your profile now and make it public to collect one of our new awards.
Latest posts by Limsan Boulter
(see all)