Last week, we announced that we released a new mini dashboard. This new feature hopefully made every Majestic user's life a little bit easier as it brought your reports and account details into screen after login. Following on from the success of the new mini dashboard, we have made some upgrades to it that we are delighted to share them with you!
Added a Home Page Link
After logging in, you will see a link to "Dashboard" on the home page however logged-out users will continue to see the "Plugins" link that is there at the moment.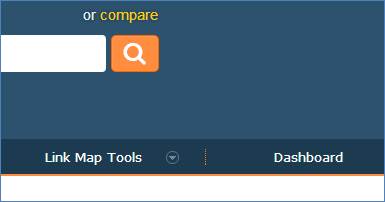 Award Onboarding
Newer users will be introduced to Majestic awards in our dashboard. This is our gamification UX designed to make learning Majestic fun.  Once you start to really get to grips with Majestic and start climbing the ranks, this section can change to something more appropriate to you.

Index Metrics
We've added the index metrics from the front page into the dashboard.

Minify
You can now minify dashboard sections that don't interest you.  This will persist across different browsers.

Download All Backlinks From anywhere

You can now download all of the backlinks for a site, or URL, from the cog menu.  This is not limited to the dashboard and will be rolled-out site-wide.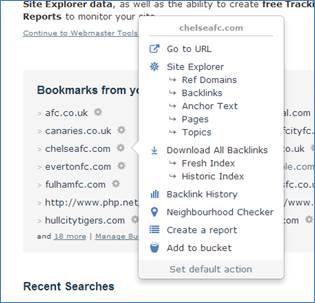 And cog menus will allow you to switch between Fresh and Historic.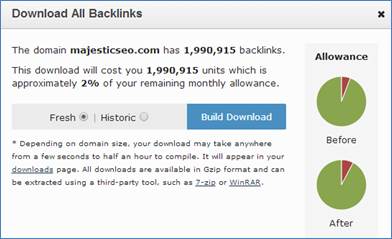 A couple of notes on the Download all backlinks button…
a) If you use the cog icon on a backlink, it will just give you the download for that URL.

b) If you use the cog icon on a referring domain, or a domain in your bucket, it will give you the backlinks for that domain.

We hope these updates make your experience of Majestic even better however if you face any issues or problems with the new dashboard, please comment!

Latest posts by David Kenning
(see all)