Today we announce the launch of a new way to access Majestic SEO Data – via Majestic OpenApps – An easy way to integrate Majestic Data with your application, and a great way of extending the power available to Majestic SEO subscribers. This will enable tool managers the world over to build our data into their applications without having to bear the costs of their users' usage limits.
What is an "OpenApp"?
A "Majestic OpenApp", as its name suggests, is an application open to all Majestic SEO subscribers on all plans. At its heart is the new ability to allow a third party (any developer's App) to execute commands on behalf of a Majestic SEO subscriber. Majestic SEO subscribers are in control of the process – and can authorise individual apps for access to their account resources. This means that developers can now build their own applications using our data through APIs.
How does this differ from the Commercial Reseller API?
As you can imagine, whilst you have considerable API functionality, there are SIGNIFICANT differences between this and the full reseller license
Full reseller licensees own their clients, whilst in OpenApp MajesticSEO has a direct financial relationship with all clients using the data.
In this model you are not reselling our data – Authors are lending (presumably for a fee) their Apps to Majestic Clients
OpenApp comes with no service level commitment from us – acceptance is at our discretion and we have the right to shut off any Open App for whatever reason at any time
OpenApp does not come with support over and above the support offered by a Platinum tarriff. You are on your own and must support Majestic Users that use your App.
Authors cannot negotiate or agree separate terms with us to use OpenApp. We can change our terms at any time.
In the OpenApp model, application authors are invited to enhance their software for Majestic Subscribers, creating an "opt-in" open community where application author, end user, and Majestic benefit from the relationship.
Until now, with the general exception of GetIndexItemInfo, Majestic API access was only available for resale or redistribution on high end reseller contracts. With a reseller licence, the reseller acquires the customer forming a "closed loop" between the reseller and their clients.
How do I use it?
As a Majestic-SEO subscriber, you have the ability to opt in and out of OpenApps at any time. Open App authors will advertise authorisation URLs for their applications.
Should you wish to develop open-apps, please respect that Majestic recognises the value which our customers have invested in the Majestic API systems. We have therefore limited public applications to gain OpenAPP access rights to Majestic Platinum subscribers. There is an application process to follow, and OpenApp API access is not an automatic right of subscription.
Can I try this now?
If you have a Majestic Subscription then you'll be happy to know we have a small example at http://openapp-example.majesticseo.com – visit this page to try out Majestic OpenApps for yourself!
What responsibilities do OpenApp authors have?
As an application author, you remain responsible for all support issues arising from the use of your application, and any additional queries potentially due to the integration of Majestic OpenApps. Majestic SEO may also investigate complaints against specific applications and reserve the right to withdraw access for a given OpenApp at any time.
You need to apply to access OpenApp from within a Platinum account. Majestic-12 Ltd is not bound in any way to supporting your application.
You accept that Majestic-12 Ltd may revoke access or change the terms of registration at any time and for any reason.
Any party who seeks to use Majestic SEO data via your application, must first have formed a contract with Majestic SEO for the provision of subscription services. No attempt may be made to conceal or bypass this direct relationship between the end user with Majestic SEO.
Data retrieved via the API is to be treated as confidential between Majestic-12 Ltd and the end user of your application.
These terms are in addition to our general terms and conditions, which you accept as part of this agreement.
Is there documentation for the API used by OpenApps?
There certainly is! OpenApps re-use a large part of the existing Majestic API, full documentation and code examples for which are available on our Developer Support Pages.
Can I apply as a developer now? RIGHT now?
If you are on a Platinum subscription, log in and go to the API page.
I am not a developer. Do I need to be on platinum to use someone's OpenApp?
No! The OpenApp developer will end up simply giving you a link to their OpenApp so that you can authorise it. You can do this on ANY subscription level.
| | | |
| --- | --- | --- |
| Subscription Level | OpenApps User | OpenApps Developer |
| Free | NO | NO |
| Bronze (Deprecated) | YES | NO |
| Silver | YES | NO |
| Gold | YES | NO |
| Platinum | YES | YES |
Please enquire via support if you require more details or if you think you have a tool so popular that you deserve special status.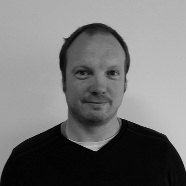 Latest posts by Steve Pitchford
(see all)