We are releasing an update to the website today which we hope will enhance the usability for those who make extensive use of our Standard and Advanced Reports.
This update:
Has improved menu bar navigation
Let's you delete, rename and manage folders more easily
Provides more screen above the fold to show the data you really want
Is closer to current web standards
When we updated the site back in October last year, we were unhappy with the buttons on the control panel for "Force New Analysis", "Create Folder", and "Delete Report". We had also run out of screen estate to add buttons for less used functions such as "Delete Folder", "Rename Folder" and "Rename Report". We have addressed this by moving these functions into a menu near the top of the "My Reports" screen.
We hope this increases the amount of screen space available for your reports, and enhances the functionality of the screen – it should also make our interface more consistant with current web standards so will hopefully make it easier for new users to get their heads around the Majestic tool-set.
In this release we have also removed the "Fresh Crawl" and "Last Fresh Crawl" columns from the "My Reports" screen. We have previously explained the reasons behind the suspension of the "daily updates" service. When the feature was released, the index was smaller, updates were performed approximately once a quarter ( whereas now we aim for twice a month ) and there were far fewer reports to keep updated. Regretably the system developed to deliver daily updates was not built with this scale in mind, and whilst we sought to strengthen this, our successes with Intelligent Recrawling have increased the flow of data beyond what can be acheived with the previous daily updates system without significant investment and re-architecture of a significant part of our infrastructure.
This is probably an appropriate time for us to disclose a seperate project we have been working on in parralel to other develoments. We have invested heavily in the expansion of our systems and are developing new report types that will allow better examination of fresher information, based on the data generated by the enhanced crawling service we have rolled out in the last few months. The decision to retire daily updates will allow us to concentrate our efforts on this new project – a "beefed up", standalone version of daily updates which we aim to make available to our subscribers. We are very excited about this development, and hope to bring you further details in the forthcoming weeks during the build up to release.
We hope this explains our decision to formally retire daily updates – one we have not made lightly, but we are very excited by the progress of new devlopments, and can hardly wait to unveil the exciting new tools we have planned.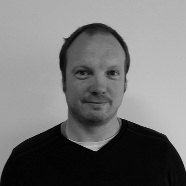 Latest posts by Steve Pitchford
(see all)