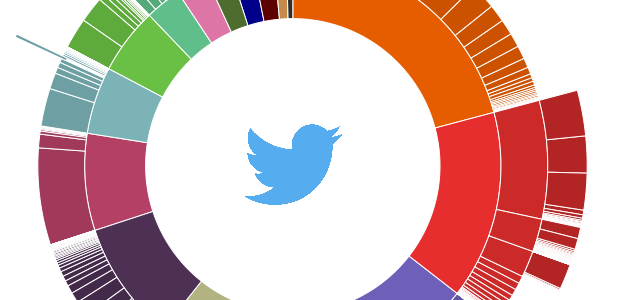 Do Twitter engagements or follower numbers help you decide whether or not you would follow a certain profile? Wish there were any other metrics to help you shape your opinion?
Announcing Social Explorer™- A Free Twitter Influencer tool
Social Explorer™ from Labs.Majestic lets you go beyond the usual social media analytics tools. You can now look at the top 50,000 Twitter profiles and see topic rankings for over 800 sub-topics. These rankings are based on the authority and context of other web pages where the Twitter accounts have been mentioned. 
With data from Majestic Analytics, Social Explorer™ ranks Twitter accounts based on their Topical Trust Flow, Citation Flow and Referring subnets. These are grouped by topic and each bar shows the summed score for that topic.

(Click on a colour in the chart above… The data will change on the fly)
These are the broad topics under which the data is broken down:
Arts
Society
Business
Computers
Sports
References
Recreation
News
Science
Shopping
Health
Regional
Games
Home
Adult
Within these 15 topics are 800 Topics, each with their own lists of top 10 Twitter accounts.
Clicking on each of the topics or the sub-topics breaks downs the results further and gives you the top 10 in each of them.
The interactive top 10 lists let you tweet the results, follow any of the top 10 accounts and clicking on the Twitter handles takes you to their Twitter profiles.

What can these ranks tell you?
Though a Twitter profile may have a large number of followers, it is quite possible it is not equally influential, depending on the quality of back links pointing to it. With a large number of options available to buy followers, that is no longer a reliable metric to measure the impact a Twitter profile can have, even outside of Twitter. This is an area where mapping the internet via tools like Majestic's Social Explorer™ can provide more accurate stats.
For example, going by follower numbers, in this case, you would expect CBC News, with over a million followers to be more influential, compared to Bloomberg LP with a little over 400K followers.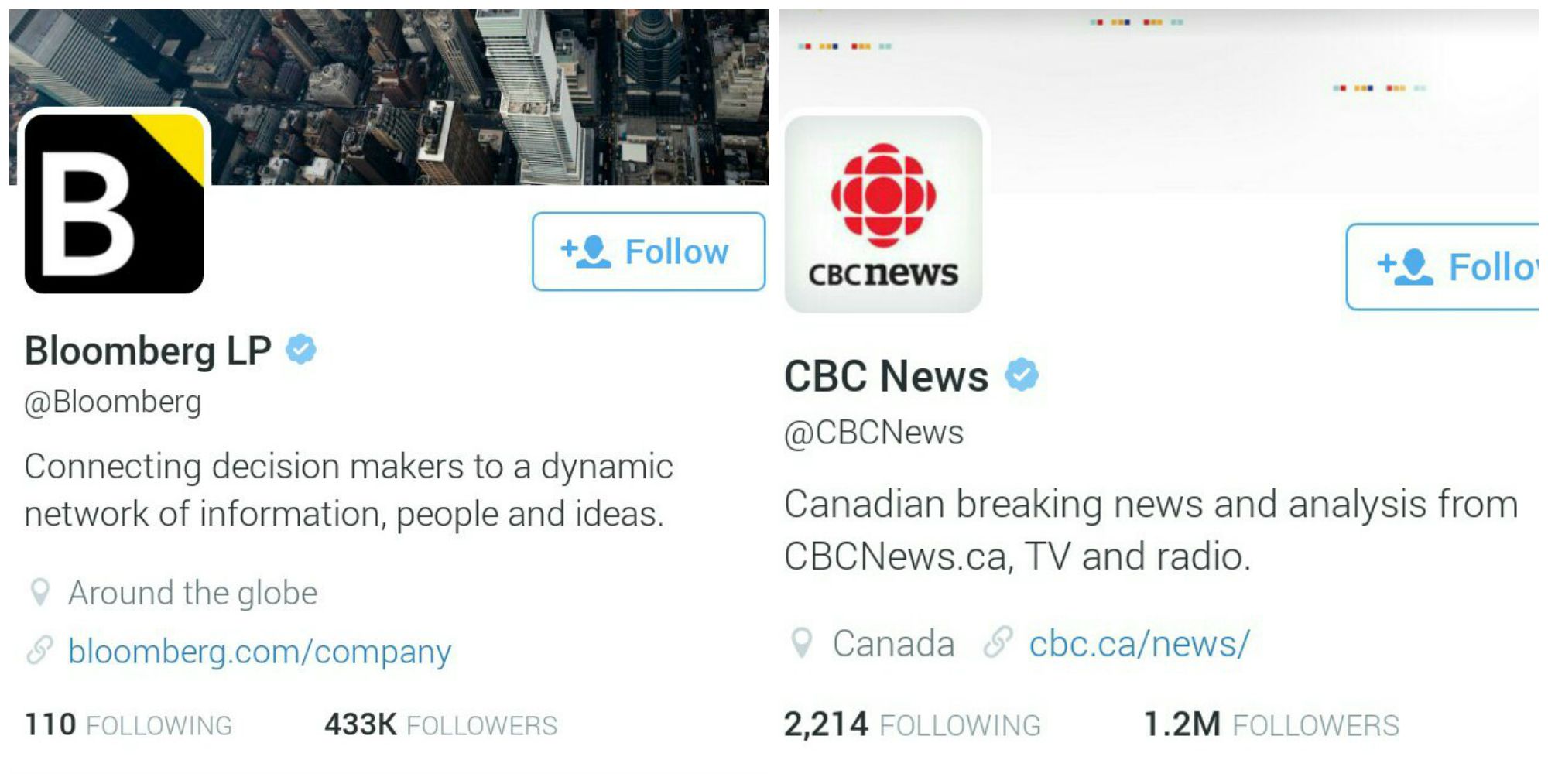 However, our Social Explorer data shows Bloomberg at rank 1 on our top 10 Twitter profiles list in the News/Breaking News category, with a Topical Trust Flow score of 62. In this case, CBC News is at rank 5 with a Topical Trust Flow score of 45.
A further analysis using the Majestic Site Explorer helps understand this in greater detail.
Below we can see the Trust Flow, Citation Flow, external backlinks, referring domains, referring IPs and referring subnets for both Twitter accounts. Analysing the backlinks of both Bloomberg and CBC News can help us understand what gives the Bloomberg Twitter a greater Trust Flow and explains how mapping the internet can show it has greater influence despite having significantly lower number of followers.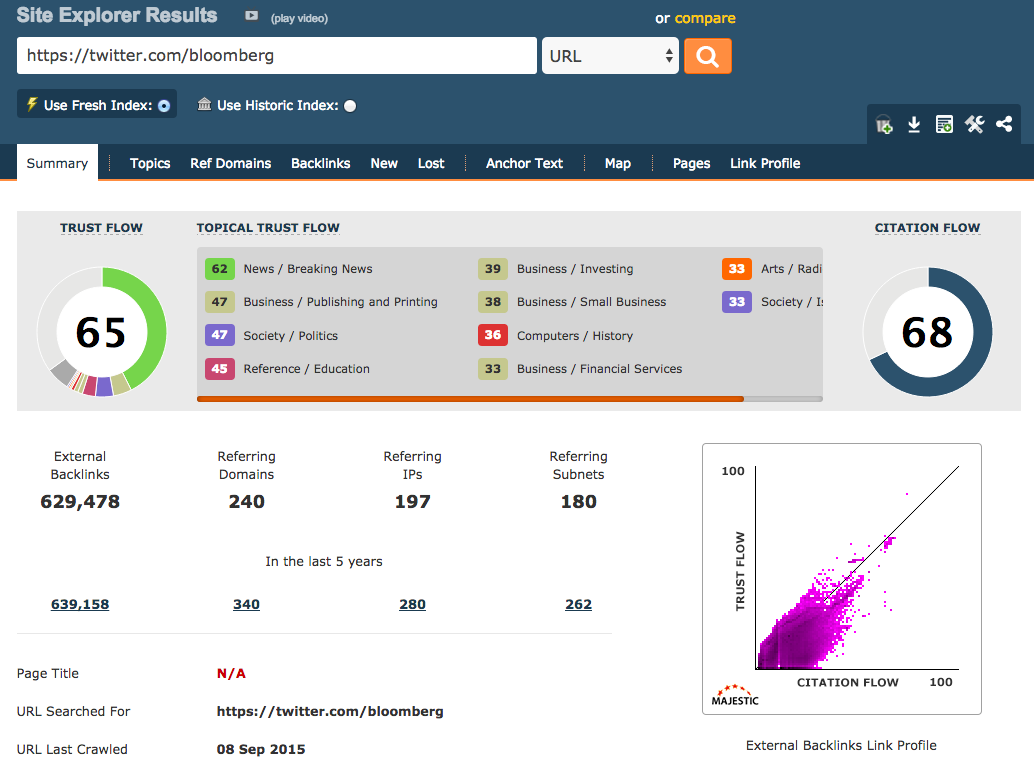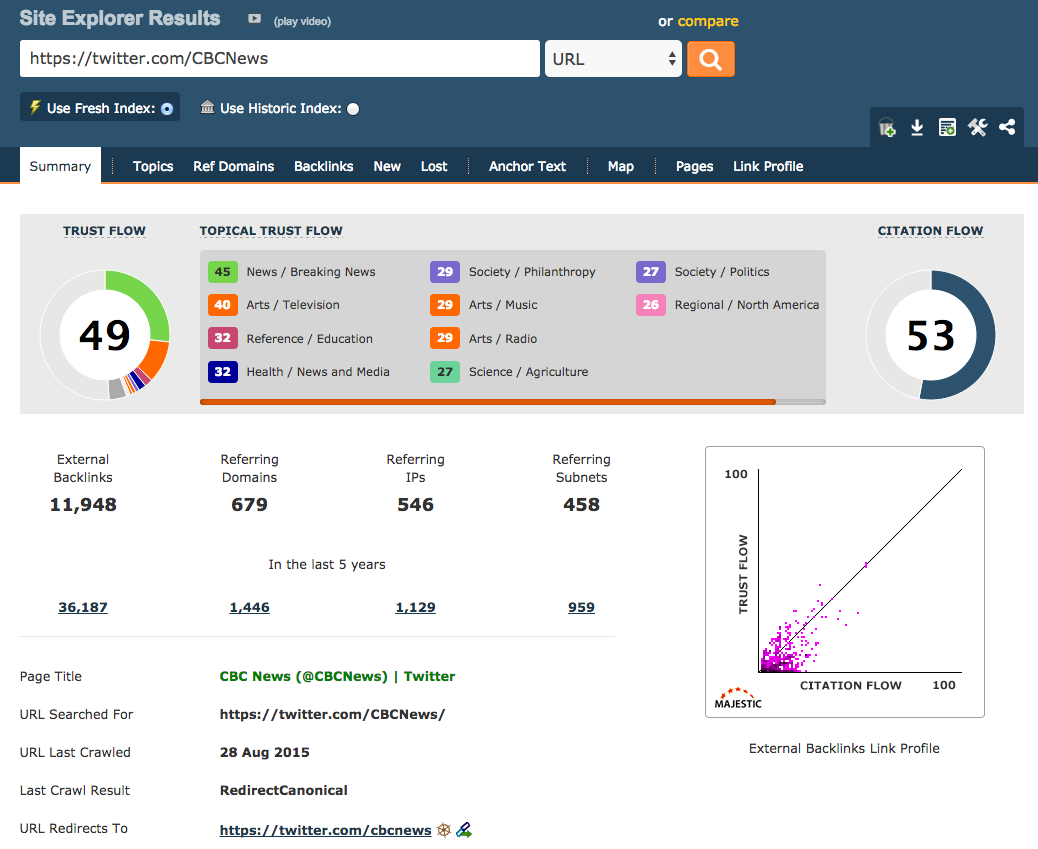 This helps us look at not just quantities, but form an overall opinion based on an analysis of the quality of websites linking to Twitter profiles. This could be a good way to separate spam from good quality traffic and social media engagement.
Potentially, Social Explorer is one of the few tools that lets you analyse what impact your Twitter activity has outside of Twitter. Do you know of any other tools that can give access to similar data? We would love to hear more from you.
How Much Does Social Explorer Cost?
Nothing. No login is required at the moment, although this may change if we start updating the list daily. It is part of a series of demonstrations of what Enterprise customers might do with Majestic's data set if they were to engage with us through Majestic Analytics.
Latest posts by Pupul Chatterjee
(see all)