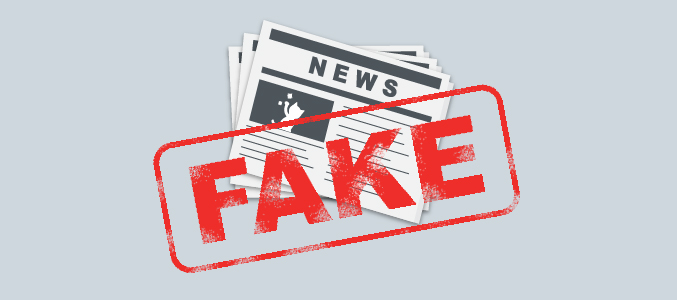 You can use Majestic to check fake news. According to a 2016 survey conducted by Pew Research Centre, 62% of Americans get their news on social media. Social media has allowed the world to find out the latest news across the world as it happens and when it happens but unfortunately, this has been taken advantage of. Fake news has had a significant yet detrimental effect on society, especially within the last year or so. A BuzzFeed report showed that, "In the final three months of the US presidential campaign, the top-performing fake election news stories on Facebook generated more engagement than the top stories from major news outlets such as the New York Times, Washington Post, Huffington Post, NBC News, and others." Whether it's regarding an election or even a terror attack, fake news continues to pollute our social media feeds. The problem is a big one but what is the solution?
Using BuzzFeed's "50 Of the Biggest Fake News Hits on Facebook From 2016", I looked into the Flow Metrics of the articles on the list as well as their respective website. I was actually shocked to see that the article, "Obama Signs Executive Order Banning The Pledge Of Allegiance In Schools Nationwide" had a Trust Flow of 38 and a Citation Flow of 39. I then looked into the Backlinks section of the particular URL and found out that the reason why this article had such high FlowMetrics was because the majority of his top links were of highly reputable sites linking to the article, warning their readers about the dangers of fake news and how to avoid it.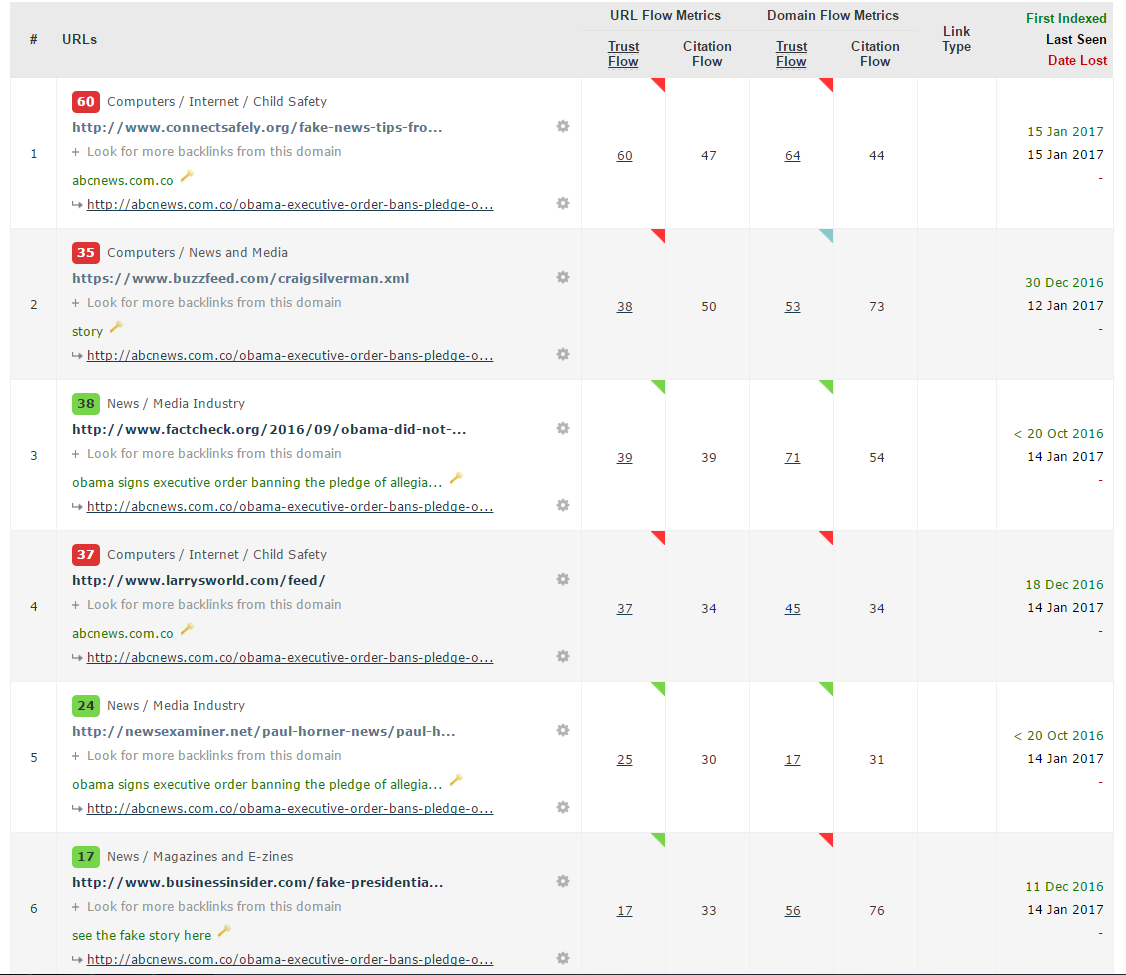 After looking at the URL's of the sites, I then looked towards the FlowMetrics of the root domain. By setting up a campaign for each root domain, it was of no real surprise to see that every website had a fairly low Trust Flow and a higher Citation Flow. Also the majority of sites had a small amount of referring domains and backlinks apart from one site react365.com, a prank website which has over 25,000 backlinks.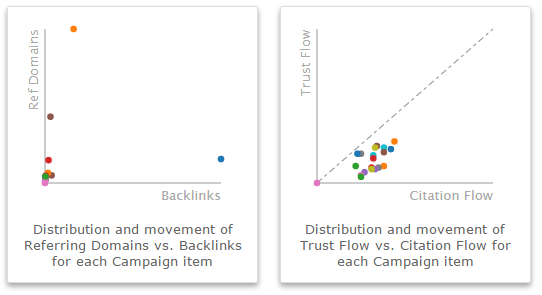 How do the likes of the BBC, CNN and The New York Times compare? I created another campaign and used the top 20 news sites on Majestic to see whether there would be a massive difference in quality. It was clear that there was a huge difference as each website has a Trust Flow of over 80 and the Citation Flow is around about the same level. Also, some websites such as the BBC have over 500 million backlinks and just fewer than 800 million referring domains.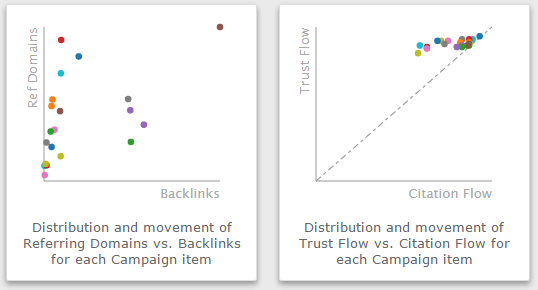 It's evident that there's a significant and obvious quality gap between the root domains of real new sites and fake news sites. If you're still not convinced, this is how fake news sites and the real news sites look visually when compared.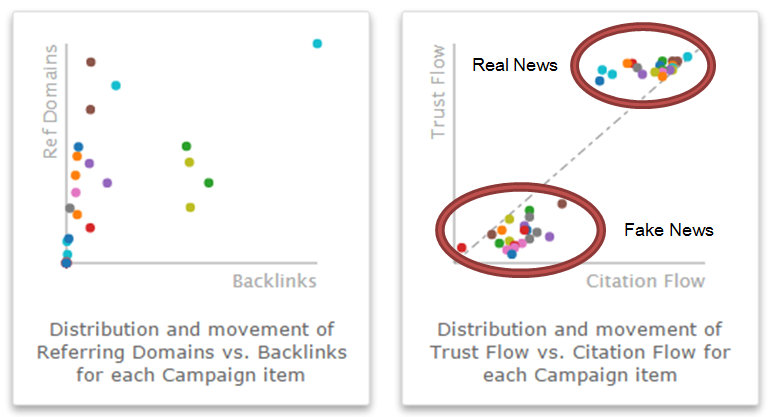 Whilst the links are scattered, the considerable difference in Flow Metrics is clear to see and it shows why Trust Flow and Citation Flow are better metrics to use rather than links when trying to spot fake news. Whilst some news articles are blatantly fake, others disguise themselves pretty well so in order to check out how authentic a news article is instantly, I would recommend to use the Majestic Browser Plug-In, (available on Chrome and Firefox) which shows you the Flow Metrics of the domain you are on.
Analyse news by context as well as content
You can also understand fake news by putting these sites into Bulk Backlink Checker and finding out the topical data. Whilst all the real news sites are strong in News categories, the Topical Trust Flow of these fake news sites consist of random categories and that the "News" contribution to their respective Trust Flow is miniscule.

How you can use Campaigns to create your own data stories
Two Majestic Campaigns were created to build this story:
Anyone can build a campaign in Majestic and we would recommend that you do so, to be able to visualize and interpret link data over time. Here is an introduction to the campaigns feature on Majestic.
Save
Save
Save

Latest posts by David Kenning
(see all)