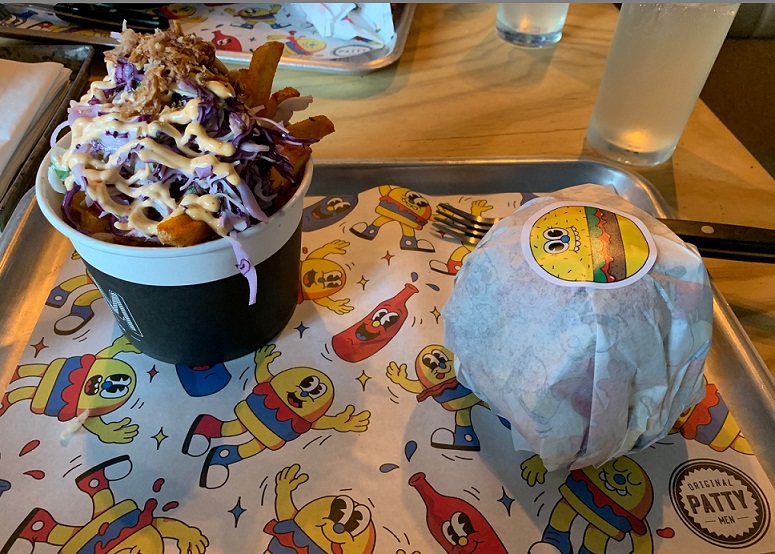 For this weeks showcase site, we are going local. Majestic is based in Birmingham, UK. Birmingham is rapidly becoming a go-to destination for foodies, with 5 Michelin starred restaurants around the city, with a number of excellent local restaurants biting at their heels. There is a wealth of choices, including one popular in the office – independent burger restaurant, Original Patty Men.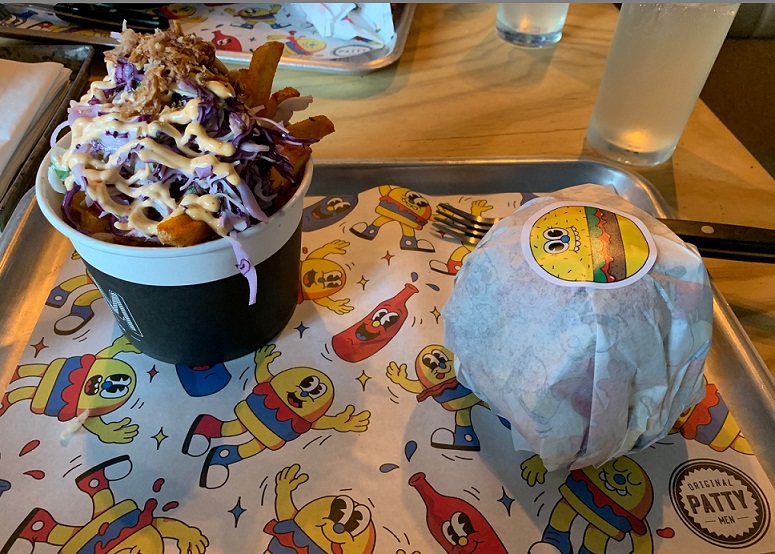 Original Patty Men started off on the street food scene, gaining a great reputation locally before setting up their own burger restaurant in Digbeth. Digbeth is an up–and-coming area of Birmingham on the fringe of the city-centre, home to light industry, warehouses, and a selection of indepenent bars and restaurants.
The business appears to be thriving, with "OPM" gaining great reviews on sites like Google and Trip Advisor, with a healthy degree of advocacy on Social Media.
We aren't featuring OPM just because a few of us love their burgers – we do intend on making this a relevant case study – so this week we will be using the site to highlight various benefits of the Majestic Toolset. Today – we will be looking at the OPM website in "Site Explorer Summary".
What Can Site Explorer summary tell us about OPM?
Site Explorer summary is powered by the Majestic Web Map. A great deal of analysis is performed to provide comparable headline statistics for a given webpage, or website.
Site Explorer is great for a quick once over of site stats, though it's often helpful to have a competitor in mind to compare against.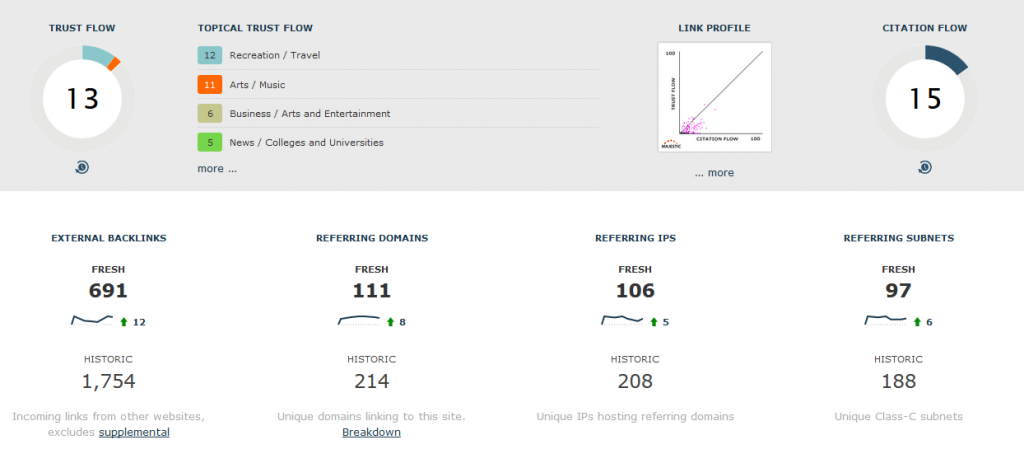 When compared with local new entrant "The Meat Shack" ( meatshack.co.uk ), the OPM site appears to have a good number of sites linking in.
The Topical Trust Flow is potentially deceptive, with a lead topic of "recreation/travel". However, it may be judged more kindly whan considered from a "Tourists guide to Birmingham" perspective.
Trust Flow and Citation Flow have a similar score – which is good, as many SEO's would consider a big CF/TF gap to be worthy of investigation.
Taking a link at the Link Context panel on the summary, we see localised content that both explains the "Arts/Music" secondary Category, together with some localised content for serviced apartments.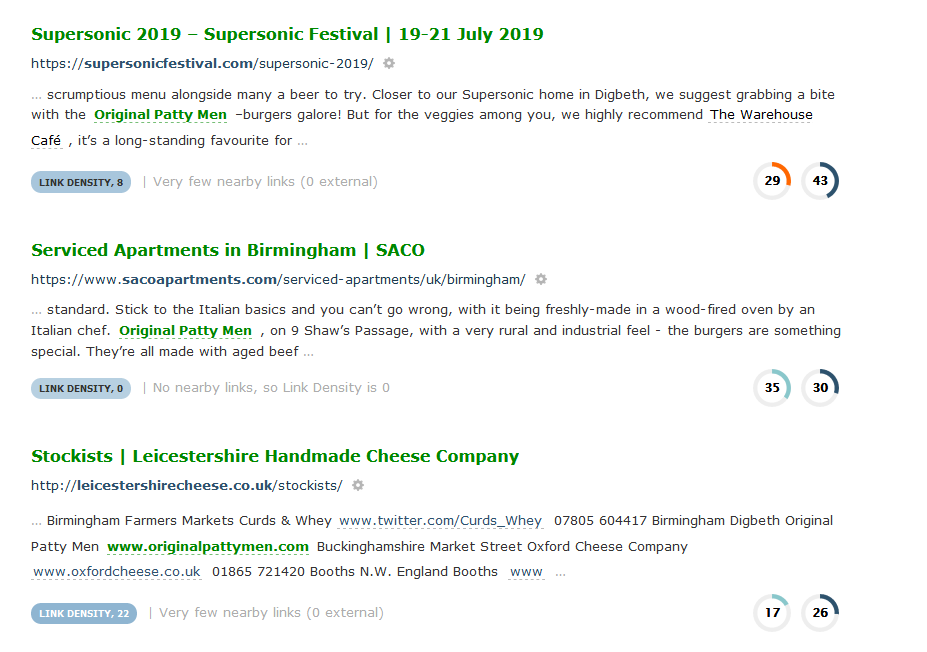 A review of the anchor text looks reasonable for the size of site – a variation of terms around a central brand. There is little evidence from this view of any widespread link manipulation – signs of which could be large quantities of planted anchor text along the lines of "best burger in Birmingham".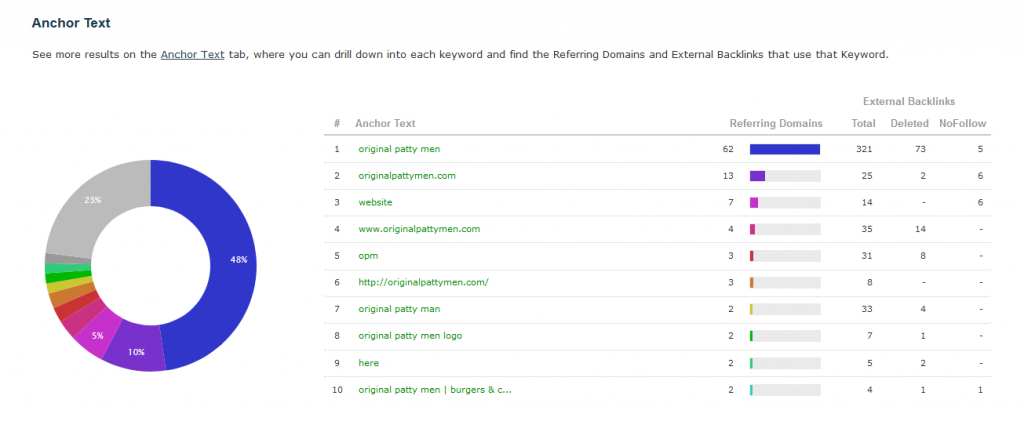 Potentially worth noting is ( from an SEO perpsective ) the lack of excessive content on the OPM site – with Majestic reporting a small number of reported URLs and crawled pages – appearing consistent with a narrative of a street food vendor generating sales and publicity based on hard earned reputation.

One little detail that stands out is the "Homepage Title" is being reported as "Not Available". This may surprise, especially when a glance at the sourcecode of the homepage gives the title "Original Patty Men | Burgers & Craft Beer Birmingham".
While we are focusing on the summary tab, it seems worthwhile taking a quick visit to the pages tab to see if this oddity is explainable: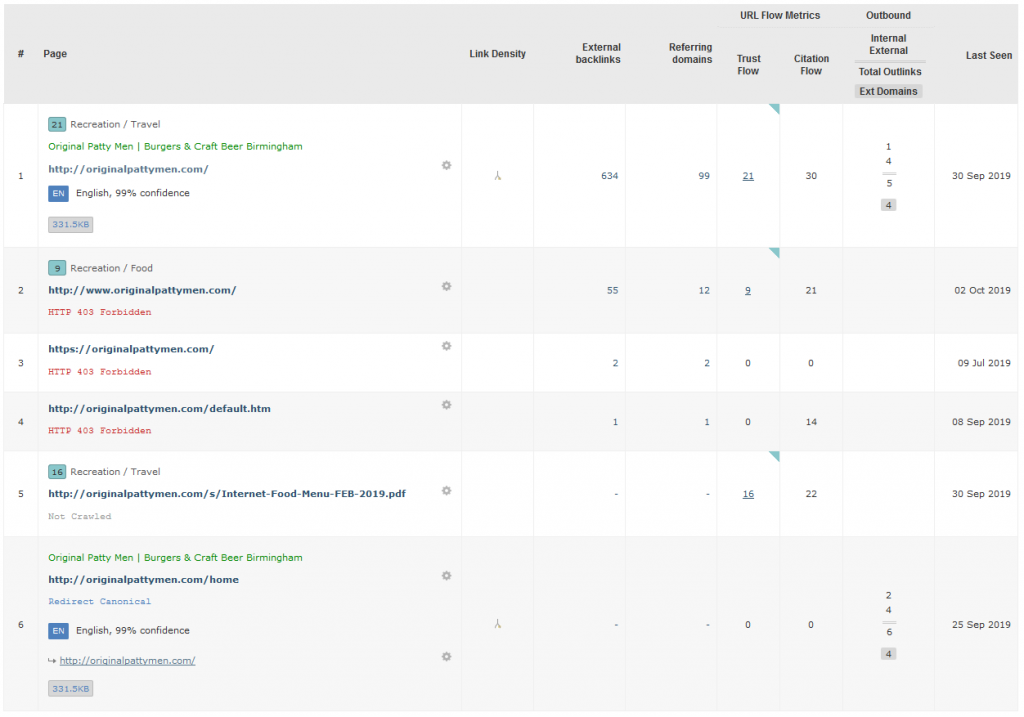 On this page we see what appear to be potential intermittant crawl issues, which may well have contributed to the lack of reported page title ( note: this behavoir may be addressed in future. ).
An interesting takeaway is that content appears to being reported on both "http" and "https". This can be verfied from visiting the "http" and "https" versions of the website in a web browser.
With experts like Troy Hunt campaigning for an "https only" secure web, it may be worth considering if an HSTS header may be appropriate.
Wrapping Up
With relatively little practice, a quick study of Site Explorer Summary can help inform conversations with clients. The data presented can also raise questions, the answers to which can provide signposts to potentially easy, early wins.
This weeks showcase and the above example shows that it's not just big sites that benefit from triage. Site Explorer Summary provides a range of different views on backlink data. By building a review of backlink data into the triage process, SEO's can quickly build up a wealth of knowledge as to what they consider "normal" in a particular sector or niche. This knowledge then feeds back into a faster, more effective review, creating a positive feedback loop.
In the case of OPM, there don't appear to be any red flags which might suggest that artificial link building has been present. The OPM site appears to be a small online presence which supports, rather than drives, word-of-mouth based custom to the restaurant.
This is part one of a series, in part two, we stay with the example of OPM, looking to see how the Site Explorer Backlinks tab can be used to find potential beneficial influencers for this business.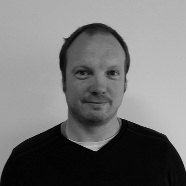 Latest posts by Steve Pitchford
(see all)