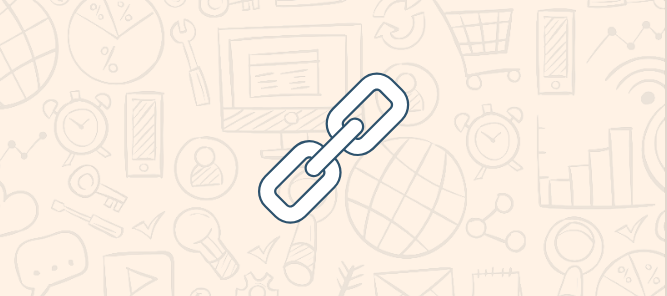 The quality of the link prospects you gather can have a dramatic effect on your link building campaigns. Fail to build lists packed with high-quality domains and your chances of earning the quality backlinks you really need are greatly diminished. But get your link prospecting right, and your success in attracting quality backlinks will soar.
Prospecting for quality domains that could link to you is a creative process, yet people often see it as a boring task. Done well, link prospecting can be a thoroughly stimulating and inspirational exercise that ultimately leads to fantastic results.
So what are the link prospecting mistakes to avoid?
Seeing prospecting as a boring task and giving it to an intern or outsourcing it with little thought
Only going for the 'usual' prospects – the ones everyone chases after. There's no problem going for the usual prospects but what is a mistake is to stop there and not dig into the multiple prospects that may not be so obvious.
Having a limited view of relevance. So a meditation app will get links from say sites about relaxation, but they also get links from many other types of site (see 8. Topic clusters below). The 'Topic' tab in Site Explorer will uncover many unusual links that are still relevant.
In this post, I want to show you how to expand your horizons and build truly wide and comprehensive lists with Majestic. I'll take you through nine different methods you can start using right away.
1. Top blogs
Top blogs in your industry are a great place to start building your link prospect lists for a number of reasons:
they're easily accessible – a number of Google searches and you'll find the top blogs in your industry and can grab them using the Majestic extensions
these top blogs are prospects in themselves – though they'll probably have a high quality threshold and you'll need to work hard to get them
but even better, because many other bloggers link to them, they're great to throw into Clique Hunter and grab thousands of new prospects.
Here's how to quickly find the top blogs and quickly find thousands of prospects.

Do a Google search for top blogs…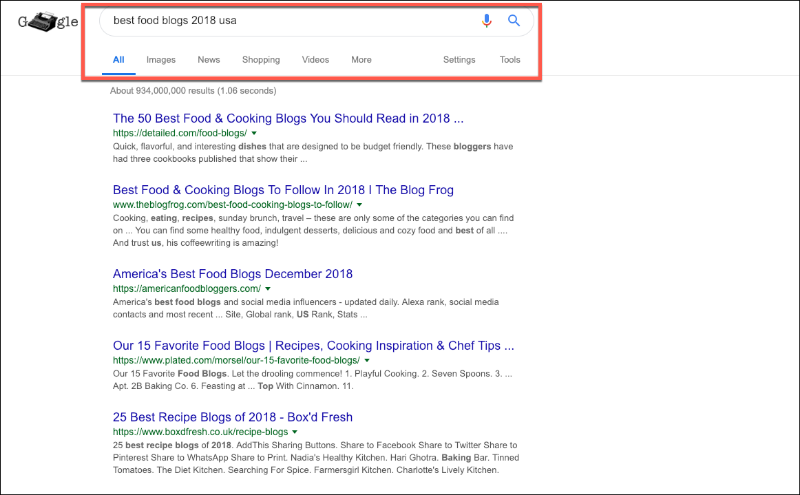 Browse through the results and choose the ones you fancy. However, you can save yourself a lot of time by using the Majestic extension. Download the extension for Chrome and you'll see a Majestic star appear in your browser. Grab the links by hitting the 'On-page Links' tab, then choose 'Root Domains':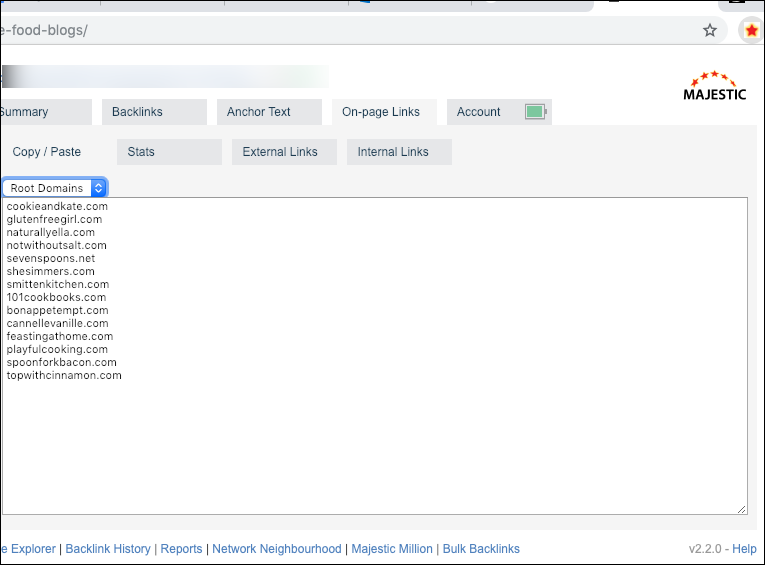 Now you can copy and paste the links into Bulk Backlink Checker to rank them by Trust Flow descending – now you have your first batch of prospects.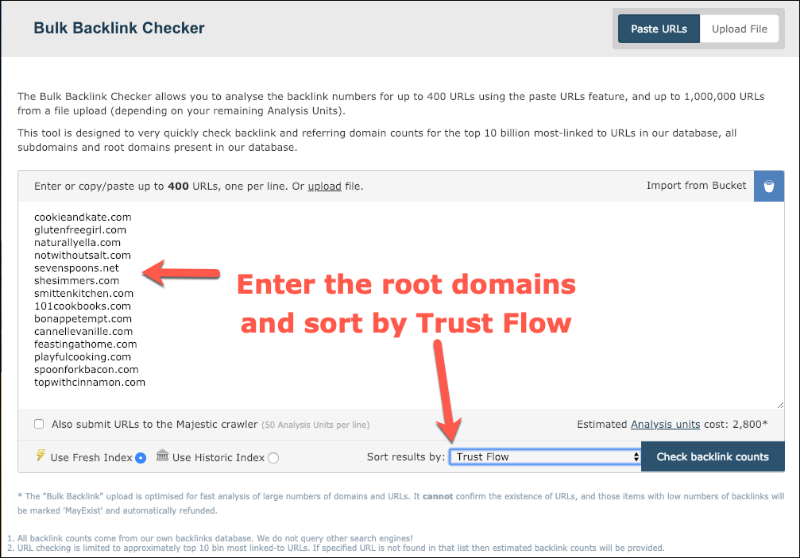 Hit Check backlink counts and you'll get a screen like this: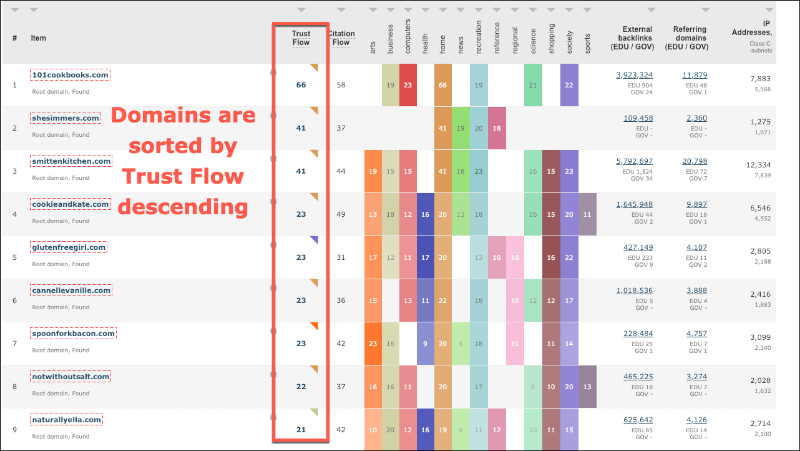 But we're not done with the top blogs yet. .And that's because Clique Hunter allows us to expand that list. Bloggers link to other bloggers – especially to the top bloggers so gathering backlink data will give you so many more.
Paste the top blogs into Clique Hunter and in this case I can search as deep as 15,000 results: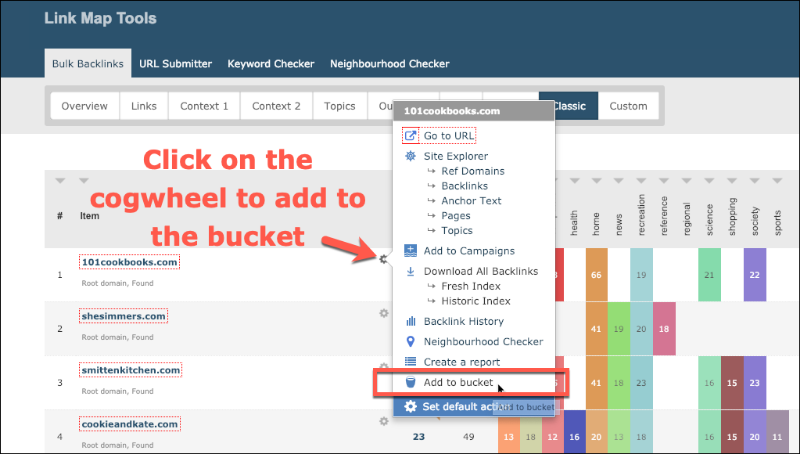 When you've collected the top 10 sites in the bucket, send them to Clique Hunter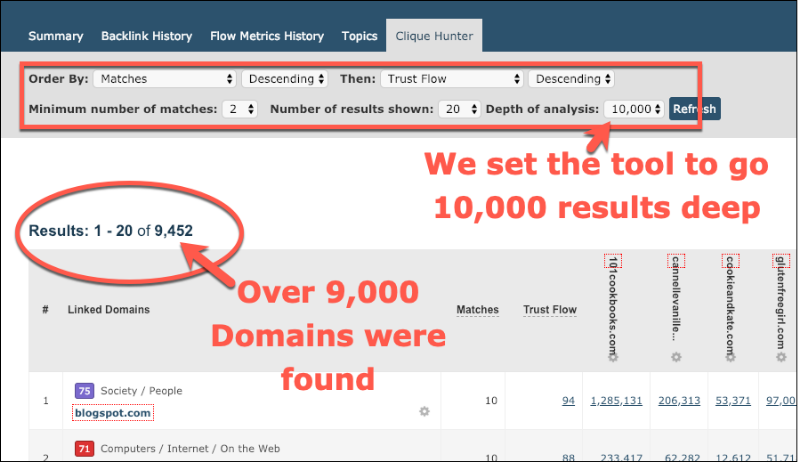 I've ordered them by the number of matches.
Now go through the prospects Clique Hunter has found and pick the ones you find attractive.
2. Trade magazines
Print journals are well-known to the public and have a ton of quality content online – and of course, this content attracts backlinks from other bloggers, journalists and writers.
The process is the same as with top blogs:
grab a list of top magazines through Google searches and the Majestic extension
paste the domains you find into BulkBacklinks and rank by Trust Flow descending (see next screenshot)
select the top 10 websites and paste into Clique Hunter.
Here's the magazine sites ranked by Trust Flow descending – so it's easy to how authoritative each domain is, the topics in which they're strong plus the number of external backlinks and referring domains: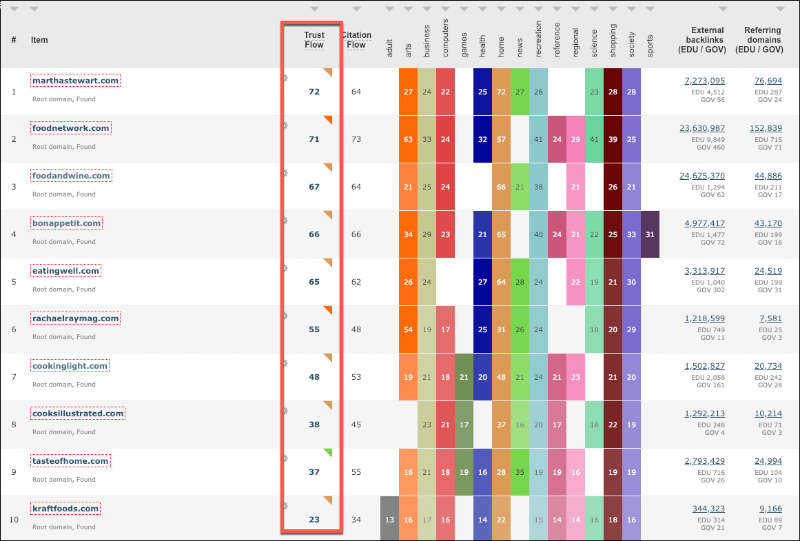 Using the 10 sites from printed magazines in Clique Hunter gives another great collection of link prospects.
3. Industry giants
You may not be able to compete against industry giants, but they can still lead you to many prospects.
Many bloggers, journalists and influencers will write about and link to the industry giants. So gathering link intelligence from them will give you many link prospects that are interested in your industry; it will also reveal important issues of debate, news stories and research that could give you content ideas.
You're doing this research not because you want to compete with them, but to give you relevant material and insights around which you can create your own campaigns.
4. Direct competitors
Direct competitors are businesses that you compete with for day-to-day business. They chase the same customers, in the same niche. I've left them to fourth in this list because I don't want to fall into the trap of tunnel vision – thinking your direct competitors are the only important websites to think about.
However, you will want to benchmark yourself against your direct competitors but you should recognise that they may be limited in their link building and so not really a source of good prospects.
In this example, I'll looked at direct competitors in the ice cream palour market and you can see that their link profiles are limited: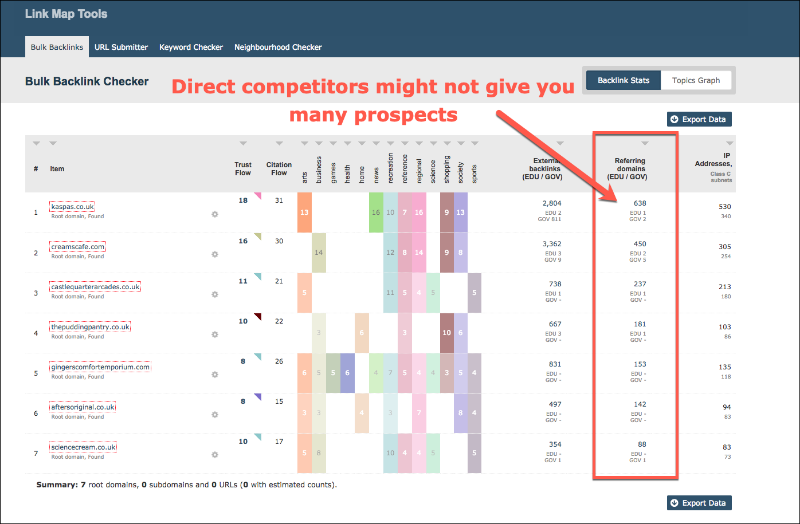 5. Breaking news stories
Breaking news by definition attracts the attention of trade magazines, news sites, bloggers and journalists. For example, when UK-based BrewDog released 215 of the beer recipes they actually used in production, they attracted worldwide media attention (see our story on Link building: 3 pillars of value https://blog.majestic.com/training/link-building-3-strong-pillars-of-value/ which includes more detail & examples).
So seeing breaking news, other bloggers and journalists might:
repeat the news and share with their audience
comment on the news and give their opinion
summarise the debate around the issues that the news raises
…and so on.
The lesson is that all of this activity can lead you to more writers you previously weren't aware of.
Such writers are at their most responsive when they've just published – and that's an opportunity for you to interact with them.
To do this automatically, set up a Majestic campaign based only on breaking news stories as I've done here with craft beer: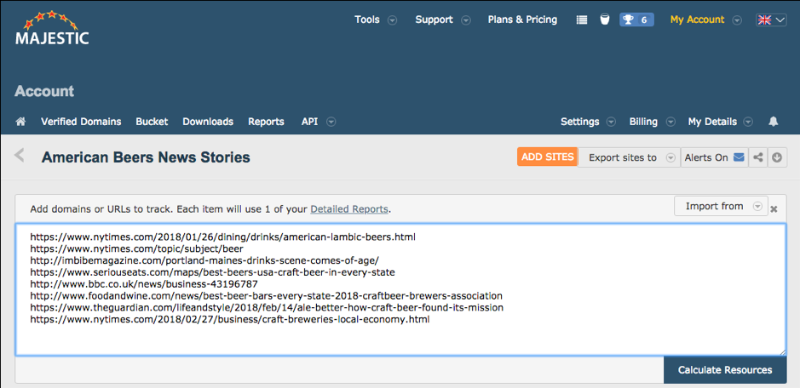 You can read more about this approach in Competitor scores a digital PR success? Don't get mad, get even!
6. Journalists and writers
Digital PR is now an important and successful link building tactic so you should collect their contact details.
Helpfully, many publications will have a separate page for each journalist. Analysing the links into this profile page and indeed their most recent articles can also give you more prospects.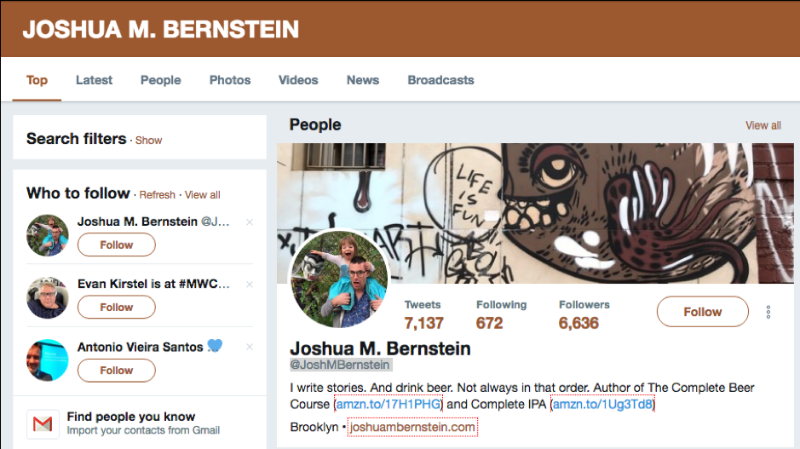 7. Campaigns and email alerts
How about having newly found link prospects delivered to your email inbox every week?
Set up a Majestic campaign by going to the Campaigns tab, entering industry giants and your direct competitors and enable email alerts.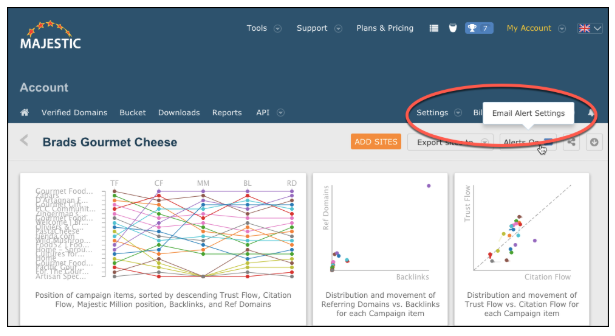 Then, once a week on the day of your choosing, you'll get email notification of new links that we've found to those sites. Many of these will be new and offer you some immediate prospects you can follow up with.
8. Topic clusters
Our businesses are relevant to multiple 'topic clusters' – often ones that we're unaware of. Take this example of the meditation site, Calm.com [link]. They could expect links from relaxation or health sites, but probably not expect links a 'Writers Resources' site such as this: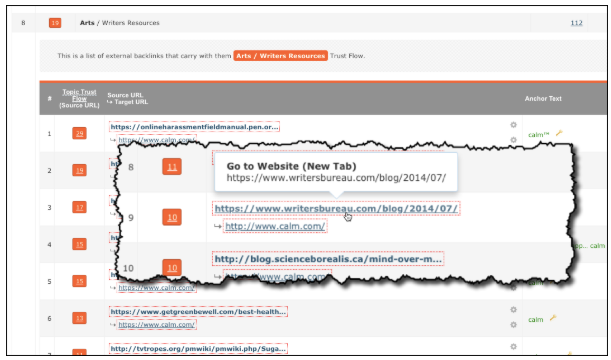 Yet this site is certainly relevant to Calm, even if they didn't expect it and probably didn't chase after it.
The 'Topic' Tab in Site Explorer is a brilliant way to discover some unexpected niches for your website – and if it's unexpected, you may have little competition if you approach them.
Just enter your direct competitors or industry giants into site explorer and go to the Topics tab to discover them.
9. Industry and business awards
Enter industry awards or general business awards can bring you some quality backlinks and some valuable publicity. My experience consulting with small to medium-sized businesses is that they ignore the potential of this because:
they think they can't win so don't bother entering
if they do enter, they do so without really thinking it through
they leave it to the last minute.
Avoid these mistakes and see such awards as a real opportunity. See Majestic win Princess Royal Award for Training.
I've been on both sides of the fence – as an entrant and as a judge and I would say that your chances of making a shortlist or actually winning are higher than you might think. Here are some tips:
prepare and submit your entry early – do a good job and you'll bring yourself to the attention of the organisers before others have even got their entries in
make yourself available for publicity interviews – have something worthwhile to say and be positive about the award
do your bit to promote the award and tell your own audiences that you are entering.
There may not be many awards in your industry but that doesn't mean you should ignore them when researching link prospects. The payback can be very real whether you're a regional finalist or a national winner – and it brings your website to the attention of a lot of key influencers.
Final Words
Researching quality link prospects is an important creative task. The more quality link prospects you find, the higher your chances of winning quality backlinks that will delight your clients.
I've given you 9 ways you can creatively use Majestic to find those top notch prospects. What do you think? Have you a valuable tip on link prospecting that you'd like to share?
Please use the comments below – we'd love to hear from you!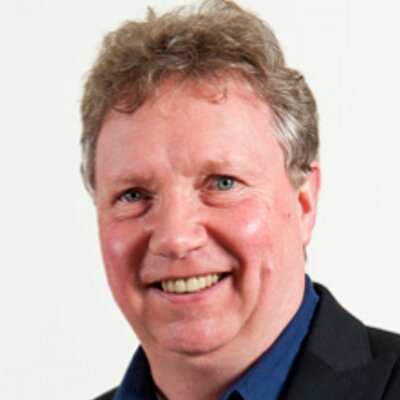 Latest posts by Ken McGaffin
(see all)