Majestic are honoured to announce a new integrated premium partnership with the Dublin based SEO tool company Monitor Backlinks. Monitor Backlinks is a powerful SEO tool that aims to help small and medium sized businesses easily identify their worse and best backlinks. The tool offers a 30 day free trial – (details below) but also has monthly plans priced between $24.90 and $224.90. Custom plans are also available on demand.
If you are not already familiar with Monitor Backlinks then this video is an introduction to the most important features from the Monitor Backlinks SEO Tool and why Majestic are proud to be partnering with them.
A list of leading features is also captured below:
●   Automatic backlinks discovery & email alerts with the new links earned you easily know when your website gets new links; (without having to login to your account) on a daily basis.
●   Automatic monitoring of the status of links – Once a link is added in your account, Monitor Backlinks will verify if its status has changed. In case a change is found, the user is emailed.
●   SEO metrics to compare the value of the backlinks – For each link, you will easily be able to see the date when a link was created/found, Flow Metrics and Topical Trust Flow by Majestic, link status, backlink index status in Google, TLD & hosting IP location, Social metrics, number of external backlinks, and the number of visits each link has referred.
●    Efficiently manage and sort existing links – Users can filter and group backlinks by adding tags.
●    Disavow tool – Simply create a disavow report with your bad backlinks.
●    Spy competitors' link building campaigns – Users can add their most important competitors and analyse their backlinks. Every 10 days, Monitor Backlinks automatically checks the new links competitors have built and will highlight relevant links in green.
●    Custom reports are accessible and generated by filtering the backlinks so you can produce graphic reports showing the backlinks profile evolution.
●    Keyword rankings in Google – See the progress of your most important keywords in a nice side by side comparison with your competitors.
Images relating to these features are below –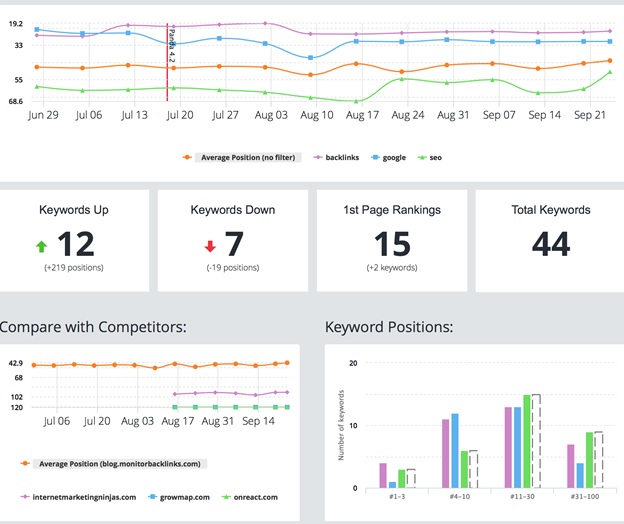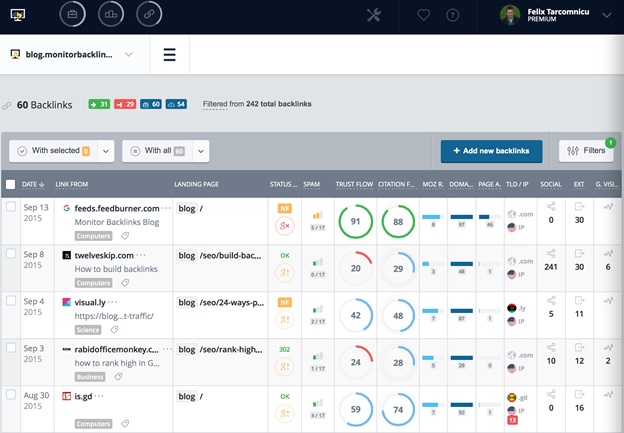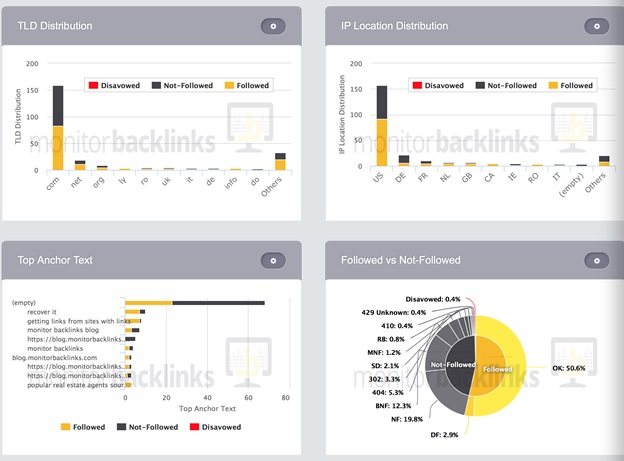 Enjoy a free trial
Intrigued? Then as promised, you can try Monitor Backlinks free and also ask any questions through the Monitor Backlinks support team now.