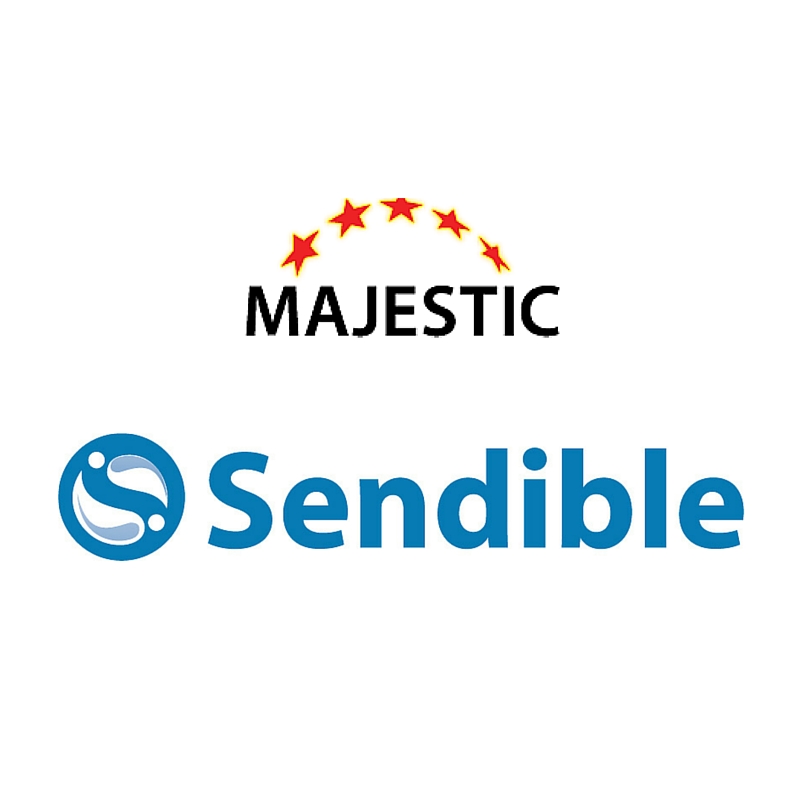 We are delighted to announce that our Trust Flow metric has now been integrated into Sendible which means as you use Sendible to monitor and manage your social media management, you will be able to drill down into the information to see how trusted a source is. On the 13th of January at 17:00 GMT, join Sendible and Dixon Jones on a joint webinar about what this integration means, and how you can use Social Explorer in Sendible.
How Majestic Shows Social Influence
There are various opinions on how to define how much influence a Twitter account has, whether that is by how many followers an account has or how engaging it is. Majestic's Social Explorer offers different metrics to help shape your opinion. Flow Metrics determine influence by a Twitter account's connectivity to other influential places on the Internet. We are incredibly pleased that this tool is now integrated into Sendible and hope you'll come and find out how to use it.
Last year we announced Social Explorer, a free Twitter influence Measurement tool.  Using Majestic data, users are able to find the top 10 Twitter profiles in over 15 topics such as news and shopping. That is not all though! Within these 15 topics, you can find a further 800 topics. For example, in the Arts topic, you can find topics such as Television. As you can see below, accounts such as MTV and FOX TV have a lot of influence on Twitter.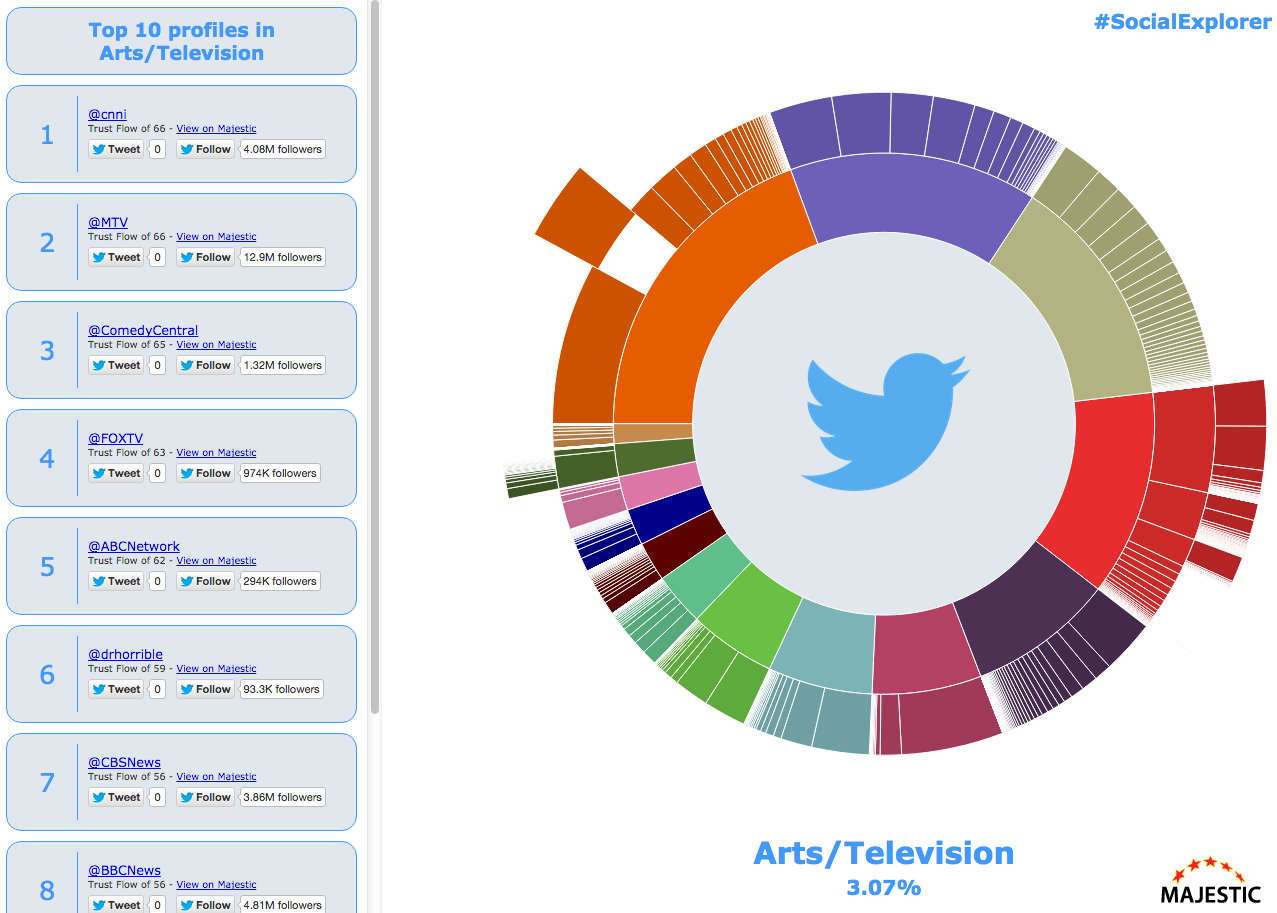 The thing is – our Social Explorer is only a based on the top 50,000 twitter profiles and only uses a static file of Topical Trust Flow from our Index. We want to be able to see the Trust Flow of ANY Twitter profile, when we need it most, in our social media system! So, we thought about…
Integrating into 3rd party products
Following the successful launch of Social Explorer, numerous companies were interested in integrating our tool into their products. Sendible in particular stood out to us the most due to our admiration of their product. In December, Sendible integrated Social Explorer into their tool which allowed users to find out how influential their Twitter account was by using Trust Flow Metrics.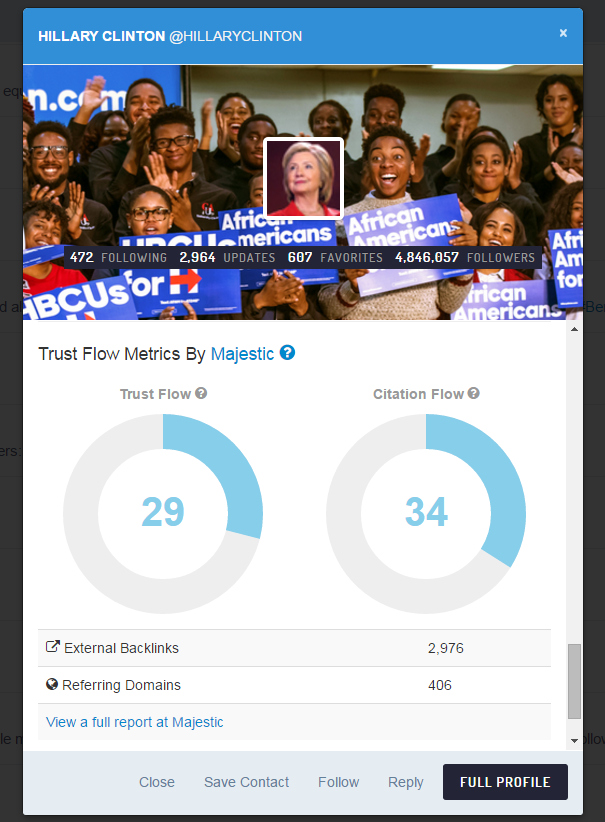 What next?
Do you want to find out what this integration means in more depth? Please register to join Sendible and Dixon Jones on the 13th of January at 17:00 GMT for a joint webinar here! During this webinar, all of your questions will be answered about the integration and also tips on how to improve your influencer score. We hope to see you there!

Latest posts by David Kenning
(see all)