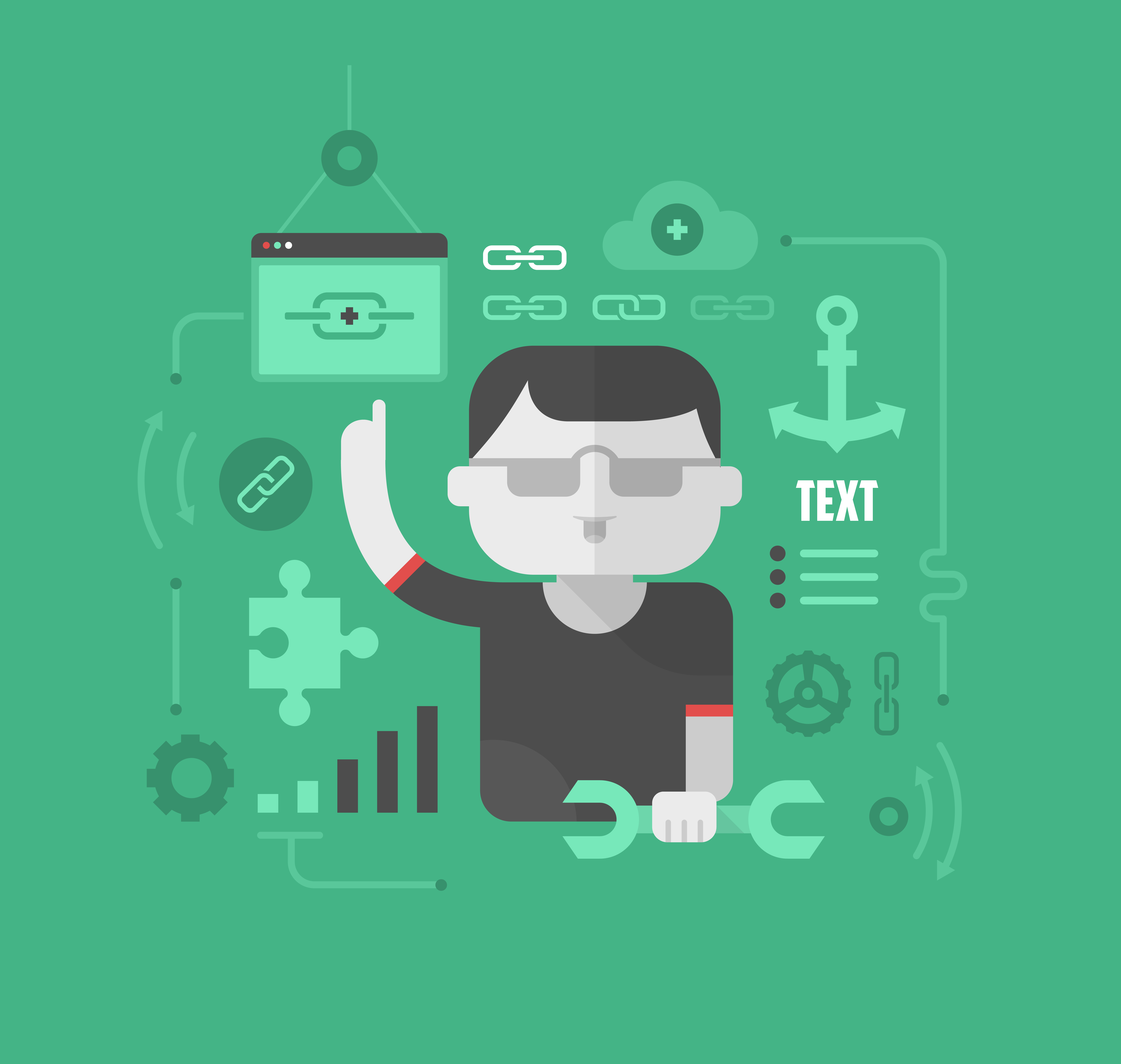 Building links is always important, and not just from an SEO standpoint. Links from influential and trusted sites can mean that new customers can discover your business and your site. You will need to make sure the correct paths are in place, targeting the right people you wish to find you. This means that relevant, positive link building is a must!
How can Majestic help with link building?
With the Flow Metrics from Majestic, you can analyse the trust worthiness of site or URL, as well as the size. Both scores are between 0-100, both analysing different aspects. Trust Flow can be used to determine if the potential link site or page is high quality. Incoming links from highly trusted websites can also help improve your own Trust Flow scoring. Remember, trusted sites link to other trusted sites. Much like a recommendation from a friend is going to carry a lot more weight and meaning to you, than someone you meet on the street. Citation Flow on the other hand is taking a closer look at the site's link juice. In simple terms, this is the number of links pointing to that site while also taking into consideration the juice that is flowing into it from these. High Citation Flow usually means a site has lots of links, therefore is most likely a rather sizeable site.
With this in mind, when you are searching for links you ideally want to see high scores for both while keeping an extra close eye on the Trust Flow. Make sure that this does not fall past half of the Citation Flow as that could spell spam!
Wouldn't it be nice to be able to see what industry sites have influence in? Well with Topical Trust Flow, Majestic has done just that. Understanding the context of any given site can help you guarantee that you are targeting the right sites that will target your desired audience. By inputting the chosen site into the Site Explorer, you will be able to view all the topics we believe this site has influence in. Keep a look out for your industry and compare the score against other topics.

So many tools, which ones should I use?
There are a number of tools within Majestic that you can use for positive link building. The Search Explorer is always a good starting point. This tool is essentially a cookie free, Majestic data driven Search Engine. The fact that there are no cookies means that your searches will never be influenced with previous searches, where you are based or what we believe you are trying to search for. So, how to use it? Let's say for example, your client is in the Airline industry. Searching for keywords such as 'cheap flights', 'cheap holidays' or 'hotels'- any keywords that relate to your industry- you can see what we consider are the best URLs on the web for these. Further analysing these by quickly taking a look within Site Explorer can help you make a final decision if this site is something to move forward with for a link relationship.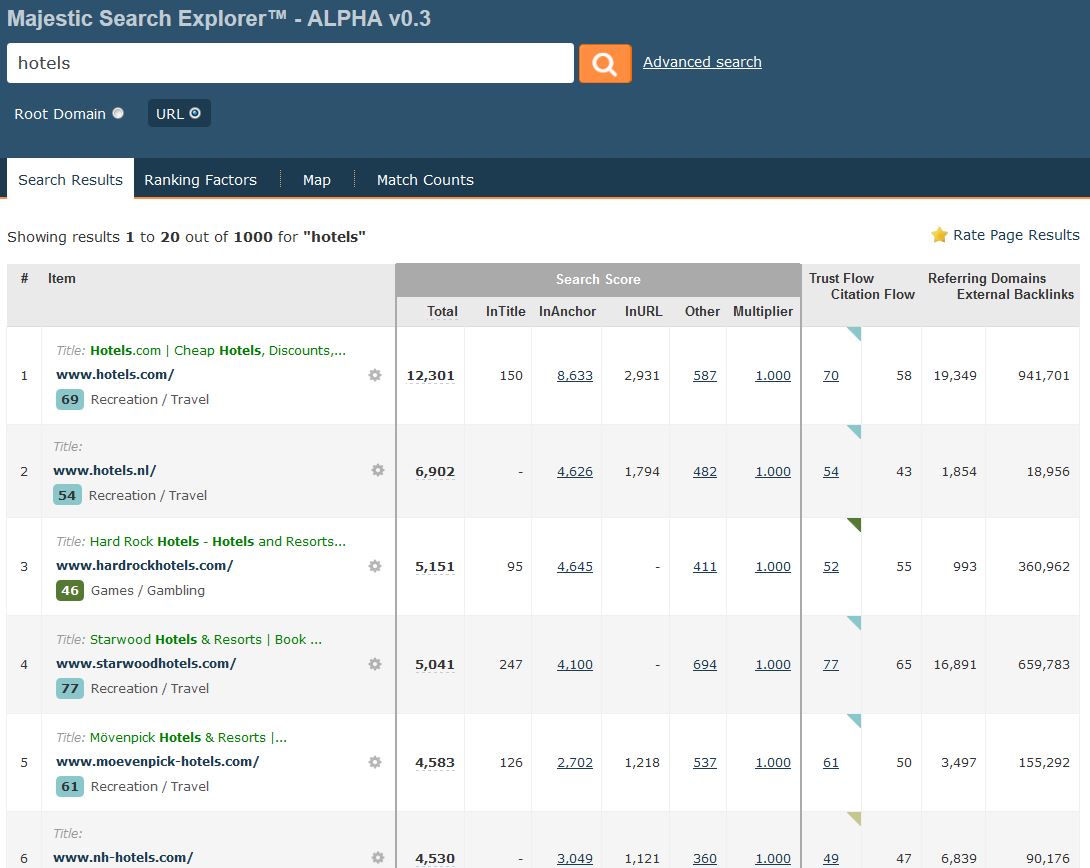 The Clique Hunter is another useful tool, particularly when using it against your competition. This tool can take up to 10 domains at once with the best option being to type in your site and then the biggest competitors within your industry. The tool will then find hubs of linking domains between these. Some would say that the best order to use when looking at the results would be Matches – Ascending and then Trust Flow – Descending, giving you the least linking domains at the top of the list, while still having high trust. Keep an eye on the column for your site and spot any 0's. This means that the domain is linking to others but not yet your own site. Take a look at the sites that they are currently linking to and go one step further by clicking on the number of backlinks to see the exact page the links are coming from. Think why this site is linking to your competitor and what you could offer them that could be one better.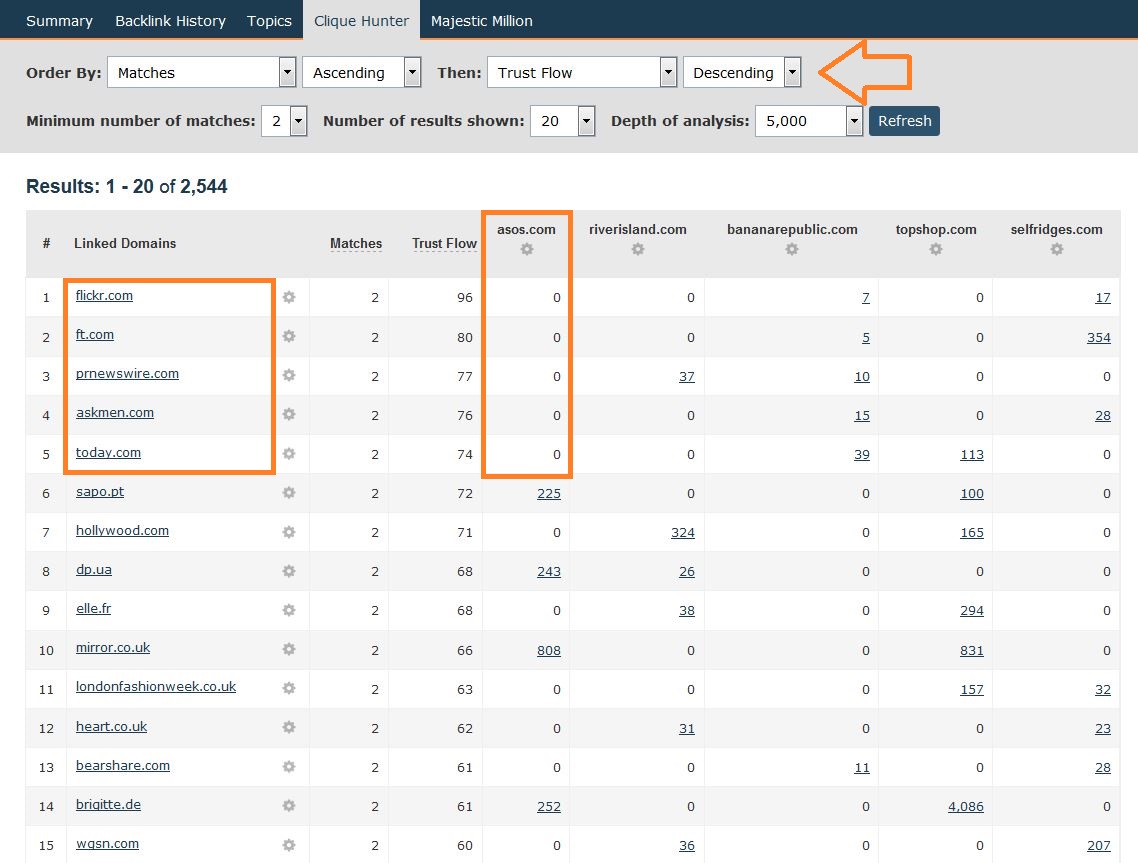 Competitor analysis is always a good way to find positive links. Use the Site Explorer on competitor sites to see what links are their strongest and use this to your advantage. Two tabs in Site Explorer are particularly useful for this. The Backlinks tab will show you the links ordered in terms of Trust and Citation flow scores, with the highest scoring at the top. If you prefer, export all your links using the Raw Export. Open the file and then reorder the links with both Trust and Citation flow columns in a descending order. Find your favourites and delete the rest to have a concise file of new links for you and your team to build from.

The Referring Domains tab is also another very useful tab to find potential links but from a domain perspective. With drop down menus at the top of the page, you can choose the exact characteristics that are most important for you. If in doubt you can't go wrong when using Trust and Citation flow, especially in a descending order. The list will present the domains with the highest scores allowing you to see who your competitors have been targeting. Go through the list and find the ones you are most interested in, to be added into your bucket. Your bucket is an extremely useful save area accessed at the top of the site. Up to 100 items can be added at one time. You can select specific domains and further analyse these with other Majestic tools. Scrolling to the bottom of the bucket will allow you to export the list as a CSV file so you can export this data and create a link building file for use.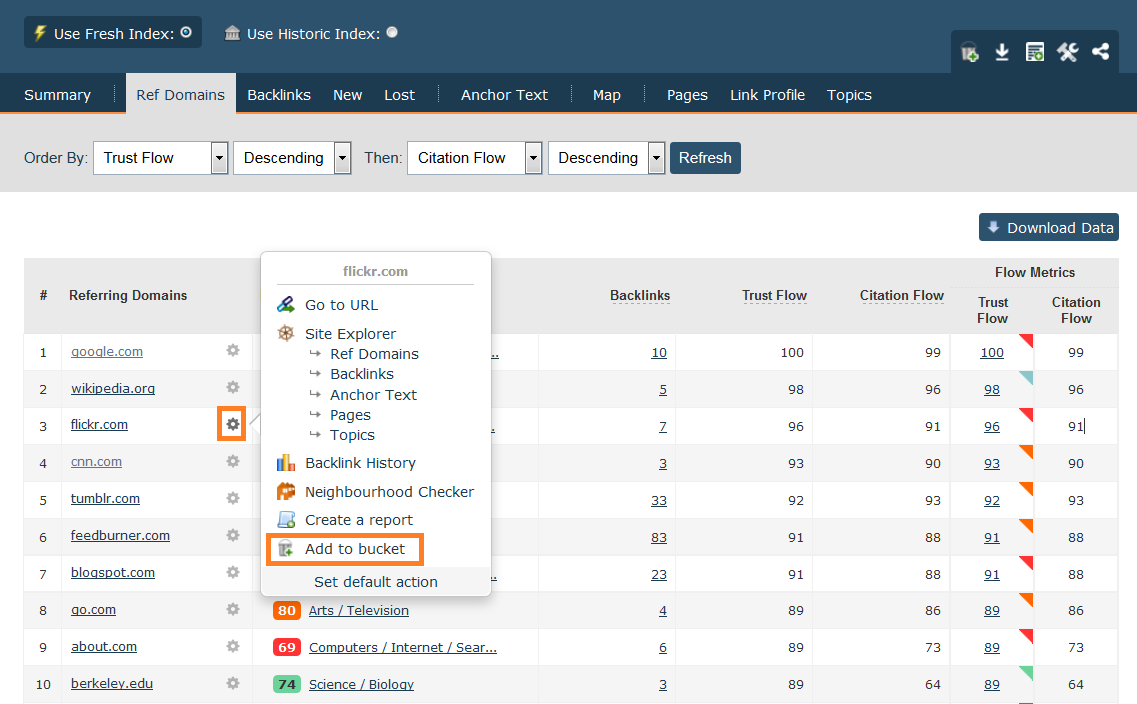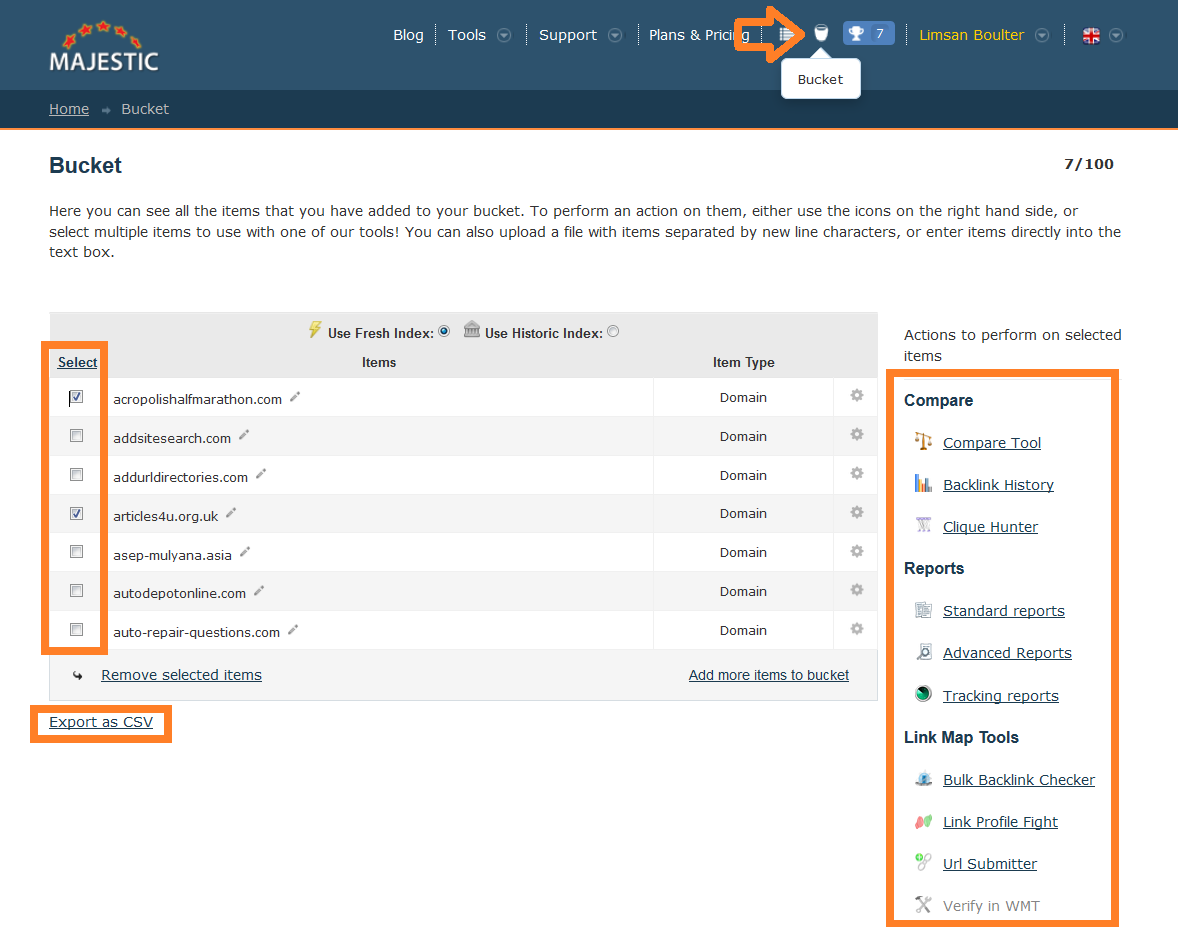 Have you tried downloading the Majestic plugin? Currently for both Chrome and Firefox, the plug in means that you can have Majestic running 24/7. You don't even need to be logged in! Just click on the star when you are browsing the web to see immediate statistics and get a good feel for the URL, Sub Domain and Root Domain. The bucket also features on the plug in so add anything you might stumble across that you think a link relationship will be beneficial.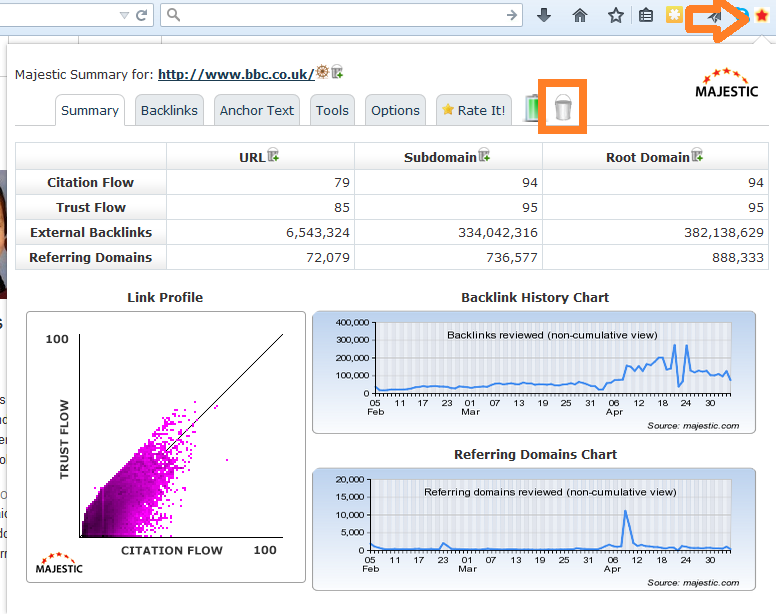 We would really love to hear about your link building experiences when using Majestic. What tools do you use? Do you have some tips that haven't been featured in this post? Just send us your comments below.
Latest posts by Limsan Boulter
(see all)